International Super SIM plan launched by Vodafone UK
According to an article on unwiredview, Vodafone UK has now introduced a new international plan known as International Super SIM.
Apparently this new plan offers international calls for just 5p per minute, and is a SIM only plan available with a 30 day contract but doesn't include roaming fee for the summer in over 35 countries.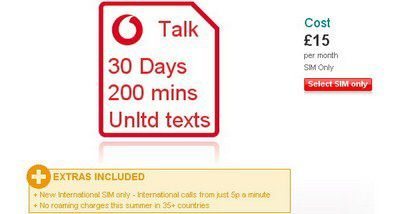 Prices of the International Super SIM are £15 and £20 with the £15 option delivering 200 UK minutes and unlimited SMS, and the 2nd option 500 UK minutes and unlimited SMS, and apparently saves customers up to 97 percent on standard international rates.