Sony Ericsson Twiggy gets pictured
Images of the Sony Ericsson "Twiggy" mobile phone have come to light courtesy of justamp, and appears to be destined as a replacement for the old Sony Ericsson W350.
Apparently the images were captured in the wild, although they don't really tell us much other than the Sony Ericsson Twiggy looks to be a reasonable phone, and besides Sony Ericsson first leaked the Twiggy themselves back in March.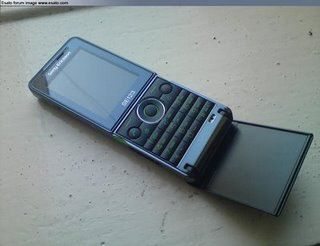 Other than that there have been details announced as yet but no doubt specs will come along in the not to distant future.