Visual Voicemail to hit T-Mobile myTouch 3G?
According to an article over on tmonews, if you take a good look at the T-Mobile myTouch 3G mini site there is mention of Visual Voicemail.
There has been much rumour of Visual Voicemail coming to T-mobile sometime this month, round about the 16th, and rumour of it alongside the myTouch 3G.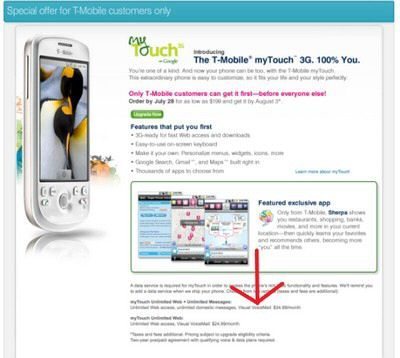 Thus it does look like the rumour is to become reality and if not by the 16th then surely at the latest sometime in August, so anyone whose pre-ordered the myTouch 3G can soon look forward to Visual Voicemail.