Samsung Rogue U960 for Verizon gets pictured
Today we learn about the Samsung Rogue U960 which apparently has a release date set for August the 15th on Verizon Wireless according to an article on phonearena.
The shots of the Samsung Rogue U960 certainly make it look a better looking handset than its predecessor the Samsung Glyde, but no word on any pricing yet.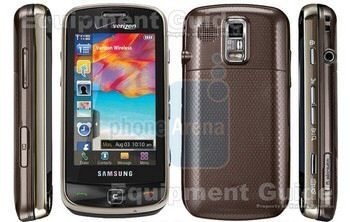 There isn't much detail spec wise on the Samsung Rogue U960 but apparently it sports an AMOLED display, CDMA 800/1900, is obviously a side slider, GPS, 3 megapixel camera, Bluetooth 2.1, microSD/microSDHC, and full QWERTY keyboard.