BlackBerry Onyx 9700 gets pictured.
If you are a BlackBerry smartphone fan waiting patiently for the BlackBerry Only 9700 to land the waiting continues but several new images of the BlackBerry Onyx 9700, or Blackberry Bold 2 as it is also known have surfaced over on daily mobile.
What we do know on specs is that the BlackBerry Onyx 9700 will pack 3G, WiFi with UMA, 3.2 megapixel camera with flash, GPS, 3.5mm jack and microSD expansion.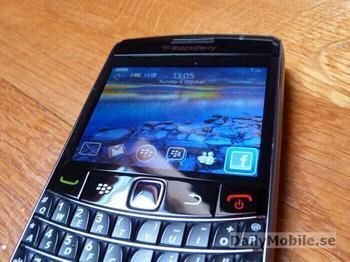 No doubt the BlackBerry Onyx 9700 will pack a few enhanced features in comparison with the BlackBerry Bold, and she does look a sexy unit, so until we have those specs, launch and price details check out the images by hitting up the link.