Android OS 2.0 image gallery and walkthrough
Android 2.0 operating system is highly anticipated and we grab a look at Android OS today courtesy of the guys over at the BGR who have apparently managed to get hold of numerous screenshots of the new Android OS names Éclair.
Android 2.0 OS hasn't even been announced or released yet but they sure do have a lot of images and information like native Exchange support and native Facebook support, completely updated Maps app, and unified email inbox, brand new user interface, browser improvements and much more.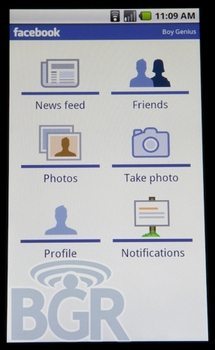 They do say though that it is not a final version of Android 2.0 and thus things can change before Android 2.0 OS actually hits; for all those images hit up the link.