Verizon Nexus One Release: coming Spring 2010, is price right?
Looks like the Verizon Wireless Google Nexus One phone is coming very soon, in fact it is now showing 'Spring 2010' to be precise on the Nexus One website.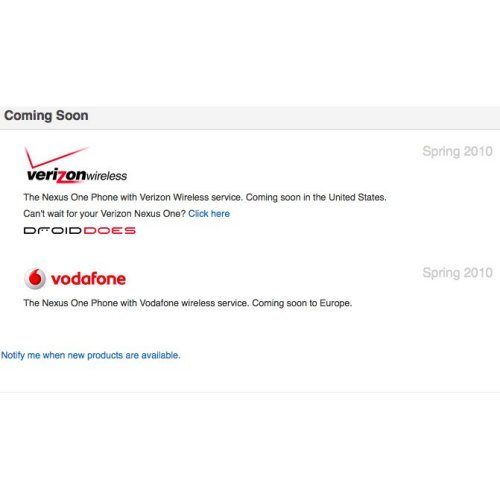 The new Verizon compatible Google Phone is now appearing on the Google Nexus One page, which you can see the screenshot above proves it. The only thing we cannot understand is that Nexus One Forum shows price details and the Google site we visited does not.
The screenshot the forum took shows that the Verizon version Nexus One will be selling at $199, which we cannot see.
All we know it is definitely coming Spring 2010, we will let you know more as soon as we know more. Do you think the price is right?
Source – Andronica