$100 WiMAX Phone to come in 3 versions
Apparently reps from Israel's Comsys Mobile were at Computex 2010 in Taiwan and have confirmed they are in talks with manufacturers and clients to finalise modifications based on their reference design to deliver 3 versions of their WiMAX phone.
According to an article over on Digitimes, the Comsys Mobile handset will be one touch screen device, a BlackBerry style handset with keypad, and an entry level candy-bar and that the price differentiation between high end and low end will be about $20 US.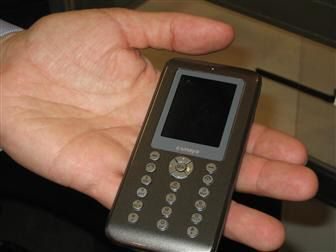 Apparently emerging markets will be the main focus and word has it orders for the WiMAX handset has already been received in the region of 200,000 units globally. We reported earlier on the Comsys WiMAX handset which can be read (here).
Global Mobile is Taiwan's biggest WiMAX operator and is testing the Comsys phone which is expected to be introduced during Q4 and will be based on the Android platform and Mediatek chipsets, although no official pricing has yet been announced.