New iPhone HD (4G) Photo Ad is Just A Fake
There is a new iPhone HD aka 4G photo ad online at the moment and people are asking if it is real, well if you look closely you will see clearly that it is a fake.
We found this photo over on Only Gizmos showing the iPhone HD and its availability is 5 different colours, which are Red, White, Sea Green, Black and Sky Blue, if you look closely at the smaller image within the ad this is where you will see it is fake.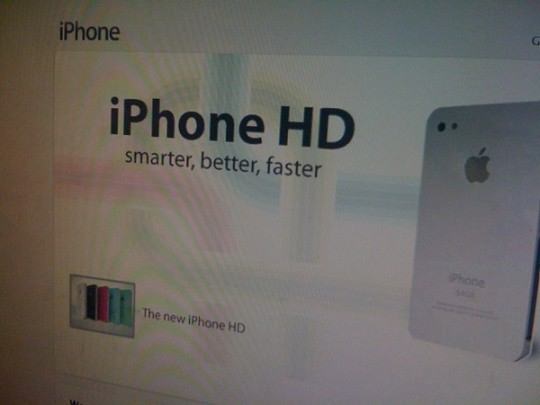 The 5 new iPhone's standing next to each other are not centered properly, look at the right hand side of the box and you will see the Sea Green iPhone does not line up with the box border.
WWDC 2010 is only a few hours away now and we will know what the new name will be (Hopefully) and of course of they will come in different colours this year, in the mean time please keep coming back as we will have much more hot news for you.
Do you think the new iPhone 4G will live up to expectations? Please answer that question here, have fun and keep coming back. Oh the Photo comes from TwitPic