iPhone 4 Antenna Problem Fix with iBand Aid: Whatever Next
Have you got an Apple iPhone 4 and still have the antenna problems, you know where you seem to lose signal all the time? Well there is another fix and this time comes with a name called 'iBand Aid'.
Antenn-aids act as a Band-Aid for iPhones, ah bless it is like you have dropped your phone and cut it and need to stick a plaster on it, hey who are we to complain if the simple Band-Aid fixes the problem.
These colourful vinyl sticker iBand Aid's come in an array of colours and when applied to the left-hand corner of the antenna it has been proved to increase the signal performance, have some of that then shall we.
If you look over on the companies website they say that in some cases the iPhone can drop 4 or 5 bars when the handset is being gripped to tight.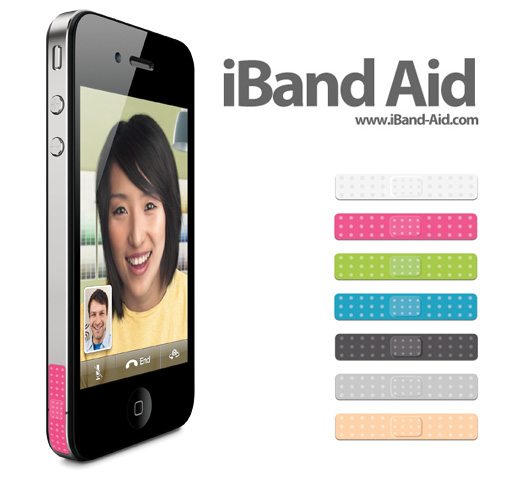 These in simple terms plasters come in patch, silver, dark gray, turquoise, lime, pink and white, Antenna-aids start of at 4.95 for a pack of seven. Please check out iband-aid.com right now for more information.
If you have already purchased these new Apple iPhone 4 accessories please let us know what you think of them, do they really work or is it yet another gimmick to earn money.