Top 5 Best Chelsea iOS Apps
For all you fans of the Chelsea football team out there that own an iOS device we thought we'd bring you a few iOS apps that will enable the ardent Chelsea fanatic to keep up with their favourite soccer team whilst on the move.
So let's kick off with our top 5 best Chelsea iOS apps available to download to the iPhone, iPod Touch and Apple iPad with the Fan Chelsea Free app.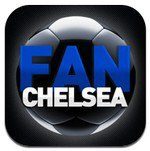 The Fan Chelsea Free iOS app is as the title suggests a free download and an essential tool for all Chelsea fans, which delivers all the latest news on their favourite team, previews, latest ranking and reviews on the home page.
Fan Chelsea Free enables the fan to follow all current events live, gain live commentary, and view live stats, subscribe to fan forums, and locate all members of the squad by their location on the field. The Fan Chelsea Free app can be downloaded from iTunes.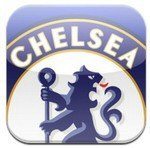 Next up is the Official Chelsea FC app, which has been enhanced updated and loaded with extra features and enables the Chelsea fan to get video on demand with Chelsea TV Online, exclusive videos for app users only, wallpapers, charts, fixtures, league table and results.
The Official Chelsea FC iOS app enables simpler navigation via My Chelsea, whereby the user can have all Chelsea related content in a single place, view the club history, player profiles and premium contend is available via subscription of £2.39 for 30-days. The Official Chelsea FC app for the iPhone, iPod Touch and Apple iPad is available from iTunes at a cost of £0.59, which is $0.99.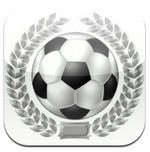 Next we have the Chelsea Live (iChelsea) app, an iOS app that brings all the latest Chelsea news via both Football.co.uk and BBC Sports, and also delivers a true offline experience.
The Chelsea Live (iChelsea) app enables the user to pick information from top Chelsea websites, receive the latest news, team standing and player updates, the ability to bookmark favourite articles, and email links to your friends. The Chelsea Live (iChelsea) app can be yours for free from iTunes.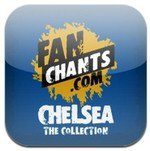 Almost there we have the Chelsea Fan Chants & Songs + app, which delivers the whole collection of Chelsea chants by real fans with professionally recorded and mastered chants.
The Chelsea Fan Chants & Songs + app delivers an abundance of chants including Chelsea, Chelsea, Keep The Blue Flag Flying High, Chelsea Till I Die, When the Blues go Steaming in, Que Sera Sera, and many more and you can also turn a chant into a ringtone. The Chelsea Fan Chants & Songs + app for the Apple iPad, iPod Touch and iPhone costs £4.99 which is $7.99 from iTunes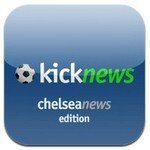 Last but not least we have the Chelsea News app for iOS devices, which is a dedicated Chelsea FC news reader that brings the latest news from numerous sources and enable the user to see which story is popular via a unique algorithm.
Chelsea News also delivers live scores, goal alerts, and up to the minute table for the Premier League for almost all Chelsea matches, and delivers popular Chelsea related stories from all over the globe. The Chelsea News app can be downloaded to your iOS device from iTunes at a cost of £1.79, which is $2.99.
There you are Chelsea Fans our top pick of the 5 best Chelsea iOS apps you can download to your iOS device to keep up to date with your football team.