St Patrick's Day Google Doodle Prompts Top Apps
You probably know that today is St. Patrick's Day and most will be celebrating the event, so we thought we'd bring you a few top mobile apps for this St Patrick's Day, for both iOS and Android devices.
We were prompted to offer these apps by the Google Doodle on Google.ie, as for some strange reason the US and UK Google Doodle is still normal, anyway let's get onto those St Patrick's Day apps…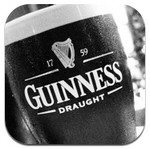 First up we have the St Patrick's Day Clock app for iOS devices, an app that displays a different St Patrick's Day released image every minute of every hour from Flickr, and with 4 channels to choose from that are also updated every minute.
Furthermore with the St Patrick's Day app if you tag your own photos with "ST Patrick's Day" and use it as the title as well on Flickr, your photos could also appear in the app. The St Patrick's Day Clock app can be downloaded for $0.99 from iTunes.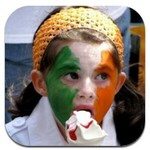 Next we have an iOS app simply called ST Patrick's Day and is for those who wish to learn all about the real story behind St Patrick', yes it's not all about swigging Guinness, Leprechauns, and crocks of gold.
The St Patrick's Day app lets users know the story of St Patrick, his 17th March feast, the legend of driving snakes out of Ireland, the history of the parades, Irish dancing and the legend of Riverdance and more, and the St Patrick's Day app can be yours for free by hitting up iTunes.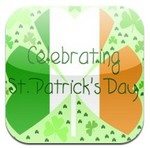 Then there's the Celebrate St Patrick's Day app for the iPhone, iPod Touch and Apple iPad. Everyone wants to celebrate St Patrick's Day, a day when virtually everyone becomes Irish, and this little app help you celebrate the day.
The Celebrate St Patrick's Day app delivers to the user all the images they will need, such as shamrocks, pots of gold, Irish lips, Irish harp. Leprechaun and rainbow, and many more to brighten up your St Patrick's Day festivities, and can be purchased from iTunes for just $0.99.

Next we have an Android app called Shamrock Live Wallpaper, an app that delivers magic fireflies on a shamrock carpet to brighten up your Android smartphone this St Patrick's Day.
With the Shamrock Live Wallpaper app the user can tap the screen and the sparkling fireflies will appear closer to your finger and if you drag your finger across the screen the fireflies will wake. The Shamrock Live Wallpaper app can be downloaded to devices running Android 2.1 and above for free from the Android Market.

Then we have the Shamrock Screensaver app for Android, enabling the user to have shamrocks on their touch screen this St Patrick's Day to show you are really in the St Patrick's Day mood.
The Shamrock Screensaver app for Android is a free app and fully functional however there is also a full version of the app available that offers additional settings such as shamrock quantity and colour, but if you just want shamrocks on your device for St Patrick's Day then grab the free version from the Android Market.
There you have just a few mobile apps for iOS and Android devices you can use this St Patrick's Day when celebrating, of course you may already have your own favourite app and if so feel free to share it with us in our comments area below.