Cooking Tips and Tricks via Apps for iPhone
If you love food and would love some cooking tips and tricks the best suggestion would be iOS apps, we have a couple here for you to take a look at and we hope you like them.
The two apps are for the iPhone etc and they are called ' Discover Cooking Tips' and 'Great Cooking Tips', read below about each application where you will also see links to iTunes where you can get them.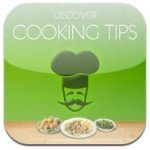 Discover Cooking Tips (iOS iPhone): Get yourself in the kitchen with this app and learn a few basic cooking tips to help you along the way that will save you time and headaches, cooking meals can be a little daunting sometimes and this app has been designed to help you make stunning meals. This app will teach you the differences between simmering water and a rolling boil, get this app via iTunes right now and see if it for you.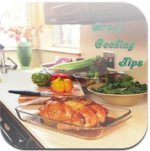 Next up is Great Cooking Tips via iTunes: This app is ok, not the best in the world but not bad. We thought we would share it with you anyway so that you can judge, this app gives has general cooking tips covering seasoning meats and poultry, how to make sauces, Barbecuing, Potatoes, Fruits and Vegetables, Pasta, Rice and much more. It even gives you quick hints and cooking mistakes etc.
If you know of any other great cooking tips and tricks via apps please do let us know and if you already have the apps mentioned above installed on your iPhone we would love for you to send in your personal reviews.