iPhone 4 Customer Satisfaction: AT&T vs Verizon
Both AT&T and Verizon now offer the Apple iPhone 4 and we would like to delve into customer satisfaction, which provides the best service for iPhone owners.
We would like to look into customers with the iPhone 4 and if they are getting the service they deserve, do you get more dropped calls with AT&T or Verizon, we only want to dig a little into what network is best.
We got an email sent to us earlier about a ChangeWave survey and it is very interesting indeed, this survey was put together a few weeks after Verizon offered the iPhone 4 to its customers. The survey asks a very valid question, "are there any differences in terms of owner satisfaction?"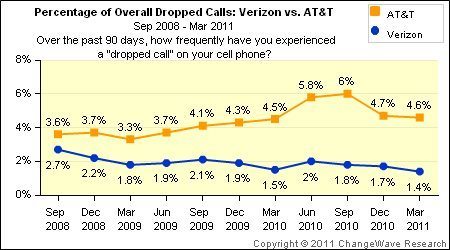 When you look at overall satisfaction 82 percent of Verizon iPhone 4 customers are very happy and 80 percent of AT&T iPhone customers are also happy, pretty close when you look at the report.
If you look at the dropped calls Verizon has reported only 1.4 percent over the past 90 days, for the same period AT&T was at 4.6 percent of dropped calls on average.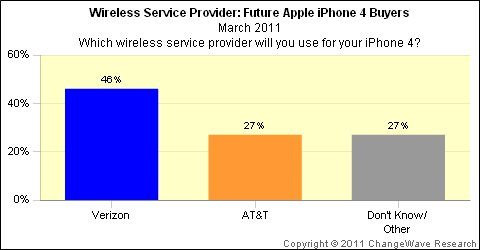 For an in depth look at the survey please visit ChangeWave as they have all the details you need. We here at phonesreview.co.uk would like to ask our Verizon and AT&T readers a simple question that can be answered in our poll set up below this article. This will give us an insight what customers are satisfied, will AT&T iPhone users be happier than Verizon or the other way round.
[poll id="267″]