Vodafone Smart: Online Customized Back Covers
The all-new Vodafone Smart handset comes with a package that enables owners to create customized back covers for their devices online
As stated in our article yesterday, the Vodafone Smart is set to release soon as a pay as you go Android smartphone on Vodafone UK — see article here including sneak peek video. The Vodafone Smart has now been added to the Vodafone UK site, with potential buyers of the Android 2.2 Froyo device able to register their interest.
See photo above, which gives us an insight into the cover customisation designs that buyers of the Vodafone Smart could create online with their package from Vodafone as provided by the guys at Eurodroid. The Smart designs in the photo below were taken from a German mobile site called Chromoid.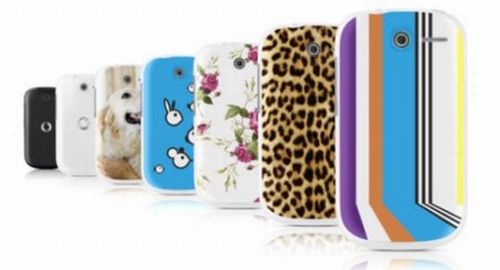 Are you interested in this Vodafone Smart? In addition, if you could design you own phones back cover, what would you have? Please let us know.