WWDC 2011: iOS 5 Notifications Leak & Magic Video
There is going to be hot news via the WWDC 2011 event today (UK time 6PM), and it is the new iOS 5 notifications that will turn a few heads. The Apple iPhone, iPod Touch and the iPad will get a new operating system update announcement today that should excite.
We visited iPhone Rumors this morning and found something very interesting covering iOS 5 notifications. Before we start please watch the YouTube video below courtesy of iOSMagic talking about the new operating system, this will blow you away. What if this could really happen in real time, nothing is impossible these days.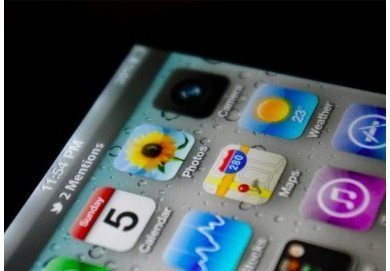 Anyway, we are all hoping that the new iOS 5 will bring us many new features, especially surrounding the notifications side of things. Below are a couple of photos of it, TechCrunch reports a few interesting factors about the photo below, they say it could be real or indeed fake.
The source above mentions that there would be a blue strip when tethering and a green strip would appear if on the phone, does that mean if notifications or even Twitter notifications would it produce a grey strip?
This is all hear say at the moment, so please sit patiently until the WWDC 2011 kicks of a little later today, we will be bringing you all the latest news. Join us on either Twitter or Facebook for instant updates.