+American Flag Day: Red, White & Blue Quiz Apps
Seeing as today is American Flag Day 2011, we thought we would bring you two iOS apps to test your knowledge. The first American flag was sewn by, Betsy Ross who was in her early twenties. The flag had thirteen stars arranged in a circle, which was done in 1776.
It was in 1877, that the first Flag Day was officially celebrated, the first app for iOS devices is called "American Flags Quiz", and the second app is called "A Flag Quiz". Please read on below, and see what you think about these applications. Just wish to say thanks to product-reviews.net for the heads-up, we totally forgot about Flag Day.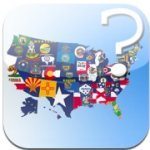 American Flags Quiz is only 99 cents (59p) via iTunes; this is a simple application that will test your knowledge of USA states flags. This game app has 50 questions with all the USA states flags, the questions comes with 4 multiple choice answers, soon as you know it tap on the correct one and it will turn green and if you are wrong it will turn red. You only get three chances to get it right so think carefully.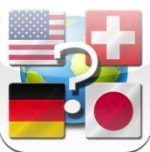 The second iOS app via iTunes is called 'A Flag Quiz'; this app is very much similar to the one above. However, this one contains 130 questions.
Do you know a lot, do you think you will get the answers right? If the answer in your mind is yes, please try out the above apps mentioned and see how you get. If you would like to learn more about the history and so much more about Flag Day, please visit chiff.com