New Samsung Galaxy Z Detailed and Pictured
The Galaxy range of devices have been quite a success for Samsung with the likes of the Samsung Galaxy S, Galaxy S2, Samsung Galaxy Tab and the other Galaxy Tablets, and well if you have a good thing going you are going to continue pumping out devices for that range, and it appears that's what Samsung has now done, added yet another smartphone to the Galaxy Range.
According to the guys over at GSMarena, old Sammy has now officially extended their Galaxy smartphone offering by announcing the new Samsung Galaxy Z, and rather than being unveiled by Samsung, the Samsung Galaxy Z was unveiled by the Swedish arm of mobile carrier Three strangely enough.
So how about the details for the Samsung Galaxy Z handset, well the word is that the Samsung Galaxy Z is a type of combination of the Samsung Galaxy S2 and the Samsung Galaxy SL i9003 handset, and sports a Tegra 2 chipset with 2 1GHz Cortex-A9 processors.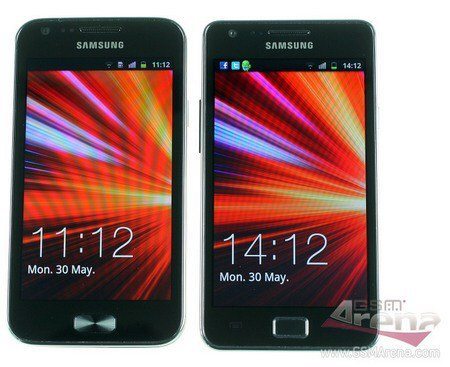 The Samsung Galaxy Z also packs a 4.2-inch WVGA touch screen but rather than using Super AMOLED, the Galaxy Z uses an Super Clear LCD, the device sports a 5 megapixel auto-focus camera that can do 720p video but not 1080p so a bit disappointing there, WiFi, GPS, FM radio, 8GB of internal memory and microSD expansion up to 32GB.
The Samsung Galaxy Z is an Android 2.3 Gingerbread device and measures 125.3 x 66.1 x 9.5mm and weighs in at 135 grams and comes with Facebook, Twitter, and YouTube preinstalled, Bluetooth, TV-out, and has a talk time up to 9 hours with a standby time of up to 620 hours, and a 1650mAh battery.
So when will the Samsung Galaxy Z be available to purchase and how much will the Android handset hit your pocket for? Well the new Samsung handset is available for pre-order and will command a price tag off contract of some 3995 Swedish kronor, which is roughly $630 or €435. However, if you prefer to go the contract route, and are prepared to sing your life away for the customary two years with Three, the Android smartphone can be your for free when forking out 300 Swedish kronor a month.
There's no word on whether the Samsung Galaxy Z handset will be offered by Three outside Sweden, and I couldn't locate the handset on Three UK at the moment, but who knows, perhaps Samsung will offer the new device in other European countries in the not too distant future.