Nokia Ad Shows iPhone 4: Surely Sacking Offence
Friday Quickie: Is it a Nokia N8? Oh no, is it the Nokia N9? That is a massive no again, some stupid so and so who works for Nokia has put up a new advertisement to promote Nokia handsets and he has done a great job, well done.
Are you kidding me, great job if you are completely and utterly a mental case that does not know the difference between a Nokia mobile phone and an Apple iPhone 4.
This has got to be the best Nokia ad we have ever seen, no kudos going your way me Nokia graphic designer. If you look at the picture below you can clearly see the attractive woman hold the Apple iPhone, which says to us the Nokia employee grabbed a stock photo via iStockPhoto.com.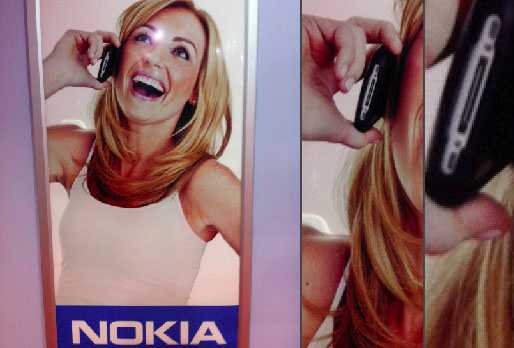 This means that he went to iStockPhoto grabbed the photo and uploaded that as his / hers Nokia advertisement, well done but surely this is a sacking offence.
Please let us know what you think of this Nokia Ad showing the iPhone 4, all comments most welcome, and we cannot wait until we read the.
Source – Gizmodo