US Galaxy S II Accessories Collection Video
Like I said, a lot of videos available today, this time, if you are considering purchasing a Samsung Galaxy S II from either Sprint on the 16th of Sept, or AT&T or T-Mobile thereafter, you may want to get an accessory or two for your new Android device, so we have a video showing off a few Samsung Galaxy S II accessories for your viewing pleasure below.
The video footage comes our way courtesy of the guys over at Android Community who were at the Samsung event in New York City and checked out a few Galaxy S II dock alternatives in this just over a minute video.
In all there are three docks for the US Samsung Galaxy S II, and all fairly straightforward, the first being a car dock that can of course connect to your vehicles dashboard and uses the smartphones voice commands.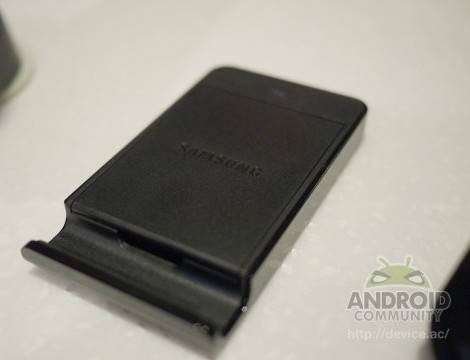 The second accessory is more of a handset battery charger than a dock and the customer will be able to purchase this one with an extra battery included, which means you can charge the extra battery whilst being out and about with your sweet Galaxy S II.
The last dock is a speaker dock for the Android 2.3 Gingerbread handset, which according to the guys will do two things, "one, should you plug the tail end of it's microUSB port in with a microUSB cord, it'll charge your device. Two, the hole in the back (again, contrary to what I say in the video) is a simple 3.5mm speaker cord jack."
So there you have it, three Samsung Galaxy S II accessories for the US versions of the Samsung flagship smartphone, so all you need do is head on down and mash that play button to check them out for yourselves…enjoy.
Oh, unfortunately though there doesn't appear to be any word on just when you'll be able to pick up one of these docks for your Samsung Galaxy S II or what price each dock will command, but when we know, we'll pass it along.