Best 5 Android games for RPG players
There are so many online and offline Android role playing games (RPG) on the market, but we will give you the best 5 that are there waiting for you to download if you have not already. We believe these are the top 5; you may have another title you would like to share with us?
Gaming on a mobile phone or tablet device is always fun, it means you can play whilst on the move, on the train, bus, airplane etc, below is our top 5 list, hopefully you agree with us that they are brilliant action games with a difference. We will do the list with title first, then image, followed by the games mini description.
Kingdoms Live
This is a smart game with a plenty of action, you have to battle very hard to make it to the top of the mightiest kingdom, yes you start as a peasant, but play well and you will be rewarded.
Main features on this stunning MMORPG game for Android includes: Join over 1.5 million players, battle other players, you can choose between 3 races, which includes Human, Orc, or Elf, there are three classes that include Warrior, Mage, or Rogue, plenty of weapons, armour, and spells will keep you busy.
You have to build you very own kingdom by acquiring lands, and earn your income from them, invite friends to your army and become a stronger force, perform many heroic quests, medieval music and sounds, rare items and spells, real time updates, and so much more. This game via the Android Market is stunning and well worth downloaded, ask gamers already playing 'Kingdoms Live' and they will tell you how good this RPG is.
ZENONIA 3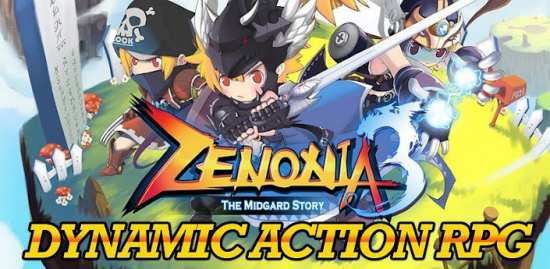 This is a dynamic action RPG and the third instalment, it is faster, greater and offers plenty more enjoyment to say the least. This game contains 227 unique maps of Midgard, and a massive 136 quests; there are four distinctive classes that include Sword Knight, Shadow Hunter, Mechanic Launcher and Nature Shaman.
You can play in either asynchronous co-op play or single mode, you can collect 47 in-game titles with special character boosting effects, other features include: Character customisation where you can choose 120 helmets, 100 gauntlets, 120 armours, 184 weapons and 100 footwear, choose normal, hard or be brave and play the hell mode, the game also has over 200 intelligent monsters, intuitive Fairy synchronization and more mini-puzzles to master. Personally, we say download this game right now via the Android Market and see for yourself, you will NOT be disappointed.
Order & Chaos Online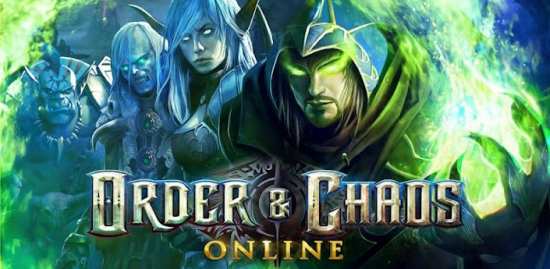 This is actually a personal favourite, Order & Chaos Online can only be played online as the title suggests, but wow what a game. This is a true full-3D MMORPG in real-time for Android devices.
There are thousands of online players that you can join, this is a heroic fantasy world where the player will experience the gaming of their lives, and you will need a Wi-Fi connection and a Gameloft LIVE! Account. Main game features include: 4 races available that includes Elves and Humans fight for Order, Orcs and Undead for Chaos, choose if you are male or female before playing, over 1,000 skills and 2,000 pieces of equipment to discover, create up to 4 different characters to play, make friends or enemies, and trade or duel.
Other features include: Join a party, coordinate with your teammates, play solo or interact with friends, the game has amazing settings like jungles, mountains, forests to deserts, interact with hundreds of characters to find over 500 quests to perform, this is an epic game.
Cyber Knights RPG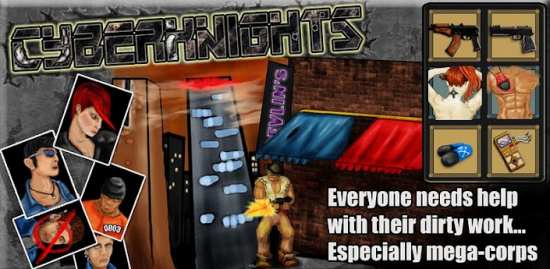 We asked our social networking followers "what is the best Android RPG?" And many said 'Cyber Knights RPG' is a great game. This is all about being tactical, you are in 2217 after the world has ended, and the Megacorporations are the ones that provide shelter for survivors, dome towns of New Boston, and New Berlin exists amongst others.
Nano and cyber-technology is what thrives now with Cyber Knights, they are beyond human abilities and the global arms race has begun. Here is a little snippet for you "In this cold war conflict the soldiers are called Cyberknights. Elite urban mercenaries they are expendable, deniable and effective. The megacorporations need them to do the dirty work in the grey shadows of the metroplex. You will take control of a skilled team of mercenary cyber-warriors. Use turn-based tactical combat to deploy skills, equipment and cybernetic implants for maximum effect."
Main features include: 500 unique locations, Pick sides in this urban battle and play as Hacker, Gun Slinger, Sniper, Cyber Sword or the fearsome AgentEX, there are over 20,00 battle combinations, and so much more, visit the Android Market and install right now, you will love it.
Inotia3: Children of Carnia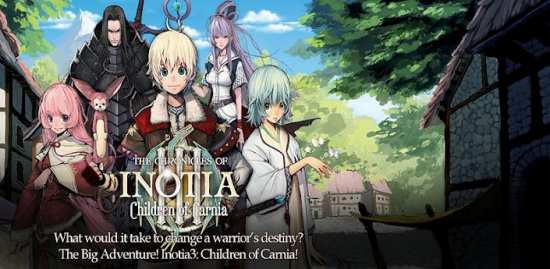 This game was listed in second place for the 2011 Best App Ever Awards, main features include: Party Battle System allows players to combine 6 classes to construct your own party, the story mode is brilliant, Personalize each character, the story is breathtaking and massive, 130+ maps, and 230 remarkable quests, plus so much more. Install right here
If you already have any of the above Android RPG games, please do let us know what you think of them? your input gives other readers an idea of what to expect, thanks.