Top 5 iPhone 4S cases by SwitchEasy
If you are the proud owner of an iPhone 4S obviously you will want to keep your beloved iOS smartphone in pristine condition and protected from everyday rigors that might case your handset to become scratched or damaged, so will probably require an iPhone 4S case at some point.
So we thought we pass along our top five pick of iPhone 4S cases from SwitchEasy for your consideration so we'll kick off that case selection with a nice leather iPhone 4S case…
That case is the LUX iPhone 4S case, which is made of high quality durable and chic luxury leather and an open faced hard shell case and unique top insert design whilst delivering access to the camera and side buttons.
The LUX case for the iPhone 4S allows the inserting of your iOS smartphone through the top of the case and features a flap to secure the handset in place and has a microfibre interior lining for added protection. The LUX case comes in black, white or brown leather and commands a price tag of $29.99.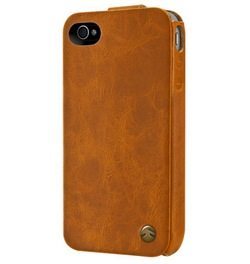 Next up for those that enjoy a sculptured case we have the Blossom case for the iPhone 4S, part of the company's Avant-garde series, the Blossom offers a unique sculptured design for better grip and made from durable polycarbonate to protect all impact points.
The Blossom case features a detachable slider design for installation, and comes with connector and a headphone jack protector included and is available in black, white or pink with a sculptured floral design for $34.99.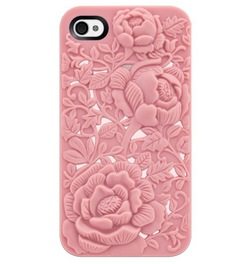 Next up we have a rather unusual iPhone 4S case design in the form of the Plank case, again part of the Avant-garde series of cases, the Plank case is again made of durable polycarbonate with a sculptured design for better grip and impact point protection.
The Plank case features the same installation slider design as the Blossom, and still comes with a headphone jack and connector protector and is available in brown, white or blue with sculptured broken plank design at a cost of $34.99.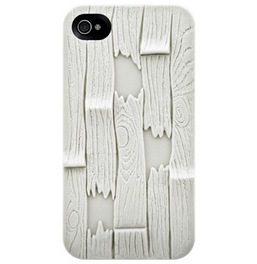 Then we have the CapsuleRebelX case for the iPhone 4S, a case that delivers a tough and dual formed protection utilising a super tough polycarbonate hard shell crossbones structure with a soft core TLC frame along with a revolutionary special material ADSP to protect the finish of your handset.
The CapsuleRebelX case for the iPhone 4S is available in black, black with white, red, white, blue with pink, yellow with blue, and purple with green colour options and commands a price tag of $27.99.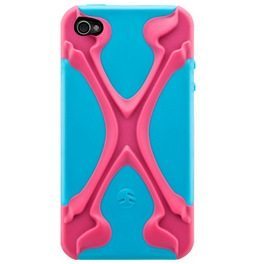 Lastly we have the Odyssey iPhone 4S case, which features a three-piece construction and has an adaptive dynamic soft polymer (ADSP) interior lining, whilst the case itself is made from polycarbonate with a scratch resistant hydro polymer back panel.
The Odyssey case features a two colour specific back panel and is available in black with red, white with grey, white with red, red with red, blue with blue, green with green and cream with brown and is available to purchase at a cost of $29.99.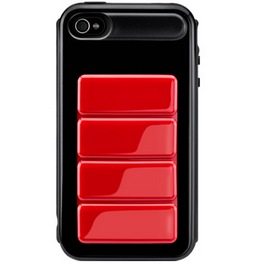 So there you go, and of course there are many more iPhone 4S cases available from SwitchEasy if one of the above doesn't quite capture your eye.