New range of iPhone camera lenses available from Vtec
If you are an avid iPhone photographer that likes to have numerous lenses at hand to use with your iPhone there is a new range of camera lenses available for your iOS smartphone from Vtec, which will apparently give the user better quality photos.
The new Vtec range includes four differing types of iPhone camera lens for the iPhone 3, iPhone 4 and iPhone 4S, which are a 12x Telephoto zoom lens, a Macro Lens, a Wide-Angle lens and a Fish-Eye lens.
Apparently it is believed that the Cam-1209 Aluminium Telephoto Lens is the first 12x zoom available for the iPhone and offers an impressive zoom quality without image distortion, has a manual focus ring and comes with its own tripod that attaches to the lens.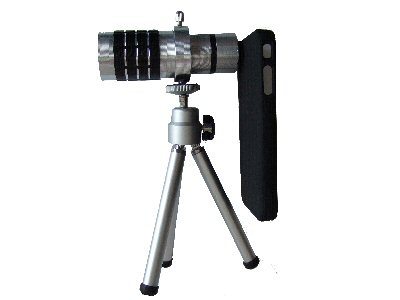 The Macro Lens and Wide-Angle lens come as a kit whereby the wide-angle screws onto the front of the macro lens and thus allows for more of a scene to be captured by your iPhone camera and ideal for close range shots. The macro lens offers superb close up focus on a subject and good for nature/wildlife or artys shot.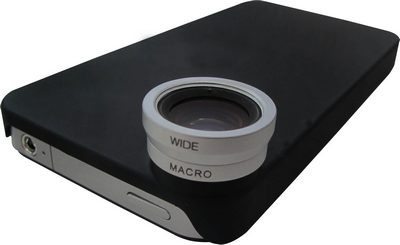 The Fish-eye lens for the iPhone offers a circular 180-degree fish eye magnification providing effect for an image and is ideal for quirky fun shots whilst giving each photo a black circular border.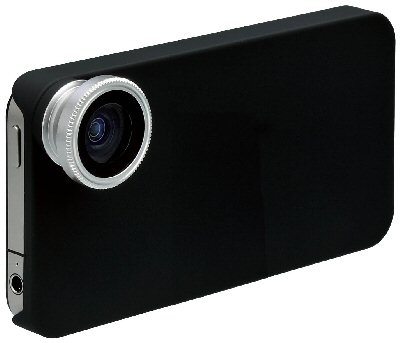 The 12x Telephoto lens commands a price tag of £34.99, whilst the Wide-Angle and Macro Lens kit costs £24.99 and the Fish-Eye lens has a price tag of £24.99 and all are available to purchase from the Vtec website.