Perk Calculator & Skybird for Skyrim via apps
Another very popular game out there is of course Skyrim, so we thought we'd bring our Skyrim gaming readers a couple of useful iOS apps to do with the Elder Scrolls action role playing game that just might help you along your way when playing Skyrim.
We have two Skyrim iOS apps for your consideration below, the Skybird for Skyrim app and the Perk Calculator for Skyrim, so lets get to it…
First up is the Perk Calculator for Skyrim app for the iPhone, iPod Touch and Apple iPad, and enables the user to carefully plan the perks for your current or next Skyrim character before sending them out, and helps you when you are a tad unsure what to spend your next perk on.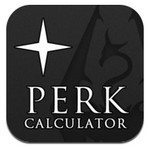 The Perk Calculator for Skyrim app includes all skill trees and perks, visible skill and level required, and complete descriptions of ranks, auto-launches within Safari when clicking a build link on a forum or anywhere, and allows the user to share their builds via email or Facebook. The Perk Calculator for Skyrim app can be yours at a cost of $0.99 by hitting up iTunes.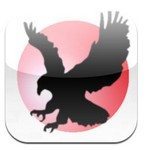 Then we have the Skybird for Skyrim iOS app, a very detailed app to help you with Skyrim, and includes all armour stats including class, weight and value, all weapon stats including value, weight and damage, all spell stats including casting info at different levels and perks.
The Skybird for Skyrim app also features all skill books with detailed location info, all skill perks with detailed level info, the ability to mix ingredients with all ingredients included, the ability to identify ingredients of ready-mixed potions and includes all potion stats. The Skybird for Skyrim app can be downloaded from iTunes at a cost of $0.99.
So there you go, just a couple of Skyrim apps for iOS devices that just might be of some use to gamers when they are playing the role-play action game…enjoy.