Play best mobile golf games after Masters 2012
If you are a golfing fan and just missing out on the thrill from watching the Masters 2012 tournament now that it has ended, as long as you own a smartphone or tablet you can always turn to a few mobile apps to get that golfing fix you require, as there are many golfing apps available to appease your need.
So with this in mind we thought we'd put together a few golfing applications for our golf orientated readers. We have seven apps for your consideration below, three for the iOS platform and four for the Android platform, so let's kick off with those iOS golfing apps.
First up we have the Flick Golf HD app for the Apple iPad, a golf game that has no clubs and no rules, and all you need to do is flick, spin and curve your shots to attempt to sink a hole in one, although there are the usual hazards to watch out for such as bunkers, sand, trees and the wind.
With the Flick HD Golf game you can play World Tour, from the USA's West Coast to Japan, listen to your own music as you play, try to get that perfect score in Quickshot mode, access the Openfient leader-boards and achievements, and the game now has two new courses. The Flick Golf HD app can be yours for a cost of $0.99 by fitting up iTunes.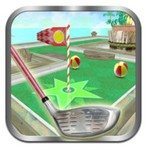 Next up we have the Adrenaline Golf HD Online app for the Apple iPad that enables the iOS golfer to play on 72 courses in 3 differing game modes whilst playing online with players across the globe. There are four environments, night, lava, beach and forest and each with 18 courses to play.
The Adrenaline Golf HD Online game for the iOS tablet has customisable controls, 3 gaming modes, Classic, Star Hunter where you collect stars before holes are unlocked, and Crazy Challenge where you get a limited number of strokes to complete the course. The Adrenaline Golf HD Online app is available to download from iTunes at a cost of $5.99.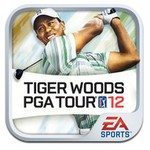 Last of the iOS golfing apps is the Tiger Woods PGA TOUR 12 for iPad, a game that is said to deliver a 5 star experience with more precision and power and the opportunity to earn free Pro Shop cash where you can use that cash to upgrade your golfer.
The Tiger Woods PGA TOUR 12 for iPad game allows you to play alongside Tiger Woods and other PGA names such as Paul Casey, Natalie Gulbis, Anthony Kim, Paula Creamer, and more and tee off from the Championship tees of 8 courses including St Andrews, Pebble Beach, the PREDATOR and more. The Tiger Woods PGA TOUR 12 for iPad commands a price of $1.99 from iTunes.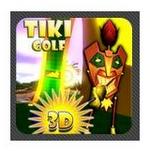 Now moving onto the Android platform the first app we have is Tiki Golf 3D FREE, which is a mini 3D golf game that offers three playable modes, Time Trial, Pineapple Adventure and Super putt putt minigolf, in two worlds, Lono's Beach and the unlockable Kahuna's Volcano.
The Tiki Golf 3D FREE app for Android offers 18 primary mini golf holes along with 19 alternative holes, with two unlockable difficulties, and online leader-boards that display your worldwide rank. The Tiki Golf 3D FREE app is of course available for free from Google Play.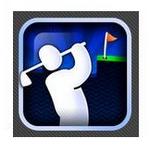 Next we have Super Stickman Golf that is apparently an award winning physics puzzler game that enables the gamer to swing their way through 280 unique holes, with 7 super clubs to be unlocked, and Openfeint online leader-boards, and HD graphics.
The Super Stickman Golf app for Android lets the gamer use their special abilities to par through courses including, nitro balls, ice balls, sticky balls and air breaks and has new crazy obstacles, and an 8-bit chiptune game soundtrack. The Super Stickman Golf game again is a free download from Google Play.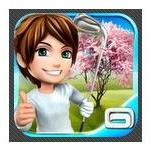 Then we have the Let's Golf! 3 game for Android, a golfing game whereby you create your avatar and challenge opponents and friends across the world in golfing tournaments. The game gets to play in 6 far out locations including outer space and the great wall of China, with each course in 3D.
The Let"s Golf! 3 game has a multiplayer mode where four gamers can play online via Bluetooth or WiFi, the ability to chat live during a game, invite friends to join the Golf Club via Facebook, email and GameLoft Live, along with the ability to play challenging mini games. The Let's Golf! 3 game again can be downloaded from Google Play as a free app.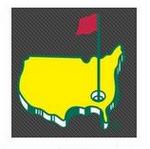 Last but not least, although not a golfing game, we have The Masters Golf Tournament app for Android, which is the official Masters Golf Tournament app, and although the tournament is now over it's a good app to have ready for next year's Masters Tournament.
The Masters Golf Tournament app brings course overviews, comprehensive news coverage, exclusive live scoring, on-demand video highlights and features, and detailed direction on how to get to the venue. The Masters Golf Tournament app for Android is available from Google Play for free.