New TubePad YouTube Player Pro & Quip for Twitter apps
For the iOS faithful out there a couple of new apps arrived on the App Store recently, one called TubePad — YouTube Player Pro, and the other called Quip with that Quip app being for the Apple iPad only, whilst the TubePad — YouTube Player Pro is for both the iPhone and Apple iPad.
The TubePad — YouTube Player Pro app for the iPhone and Apple iPad enables the user, as you may have guessed by the name of the app, to continuously play YouTube videos on their iOS device, and enables caching of all videos so you can play them anywhere and even offline.
The TubePad — YouTube Player Pro iOS app features such stuff as the ability to manage videos and playlists, supports background play, remote controls, YouTube HQ videos, repeat one, repeat all and shuffle, the ability to easily search videos by categories or keyword, and has a simple easy to use user interface.
The TubePad — YouTube Player Pro is basically a perfect YouTube video downloader and player for iOS so you can view videos when you don't have an internet connection. For those that would like to take advantage of what TubePad has to offer you can download the app from iTunes at a cost of $0.99.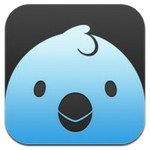 Then there is the Quip app for the Apple iPad, which is basically a Twitter app, which focuses on condensing and streamlining your conversations, and with Quip for the iPad, replies show there context right where they are, as Quip groups replies by default and puts them the right way round.
The Quip iOS app features three time filters, images include tweets that have photos, retweets includes tweets that have been retweeted 5+ up to 50+ times, and conversations, which includes tweets that are part of a conversation, and also features a timeline overview so the user can rapidly scan their tweets and locale and fill in gaps in your timeline with a single tap.
The Quip app can be downloaded to your iPad by hitting up iTunes and commands a price tag of $0.99.