Best Verizon smartphones for summer & fall
There are some fantastic smartphones heading to Verizon in the next few months and just in case you were only thinking of the Samsung Galaxy S3 or Apple iPhone 5 we wanted to show you that there are some other great alternatives. However we've included those two in our look at some of the best Verizon smartphones for summer and fall as they are likely to be the major sellers over the next few months. Read on for our pick on what's coming soon on Verizon.
We're just looking at smartphones that we know are headed to Verizon although there are other phones we know of but carriers have not yet been confirmed. We should also remind you that the new Windows Phone 8 OS is due soon and the BlackBerry 10 OS in the fall and there will be no doubt be devices running on those operating systems showing up soon. This is not intended to be a list of every single Verizon phone to be released over the coming months, just a pick of some of the very best so it may help you make your mind up if you're intending to purchase a new smartphone soon. We have not listed official specs and features for each as some have not yet been confirmed but we have given either official specs or an idea of what to expect.
Firstly we have to start with the Galaxy S3 (S III), the flagship Samsung smartphone that has just been released in some regions and is set to be launched on Verizon on July 9 or 10. The release date has not yet been confirmed and it looks as though it will be available on other US carriers first but there's still not too much longer to wait, hopefully.
Specs and features of the Verizon Galaxy S3 include a 1.5GHz Snapdragon S4 dual-core processor, 4.8-inch HD Super AMOLED display with Corning Glass 2.0, 8-megapixel rear camera with HD video capture, 1.9-megapixel front-facing shooter, 2GB of RAM, 16 or 32GB internal storage and 4G LTE connectivity and it runs on Android 4.0 ICS. It will be in Pebble Blue or Marble White and is priced at $199.99 for the 16GB model or $249.99 for the 32GB model. As far as many people in the know are concerned, if you're an Android enthusiast then this is the one to beat.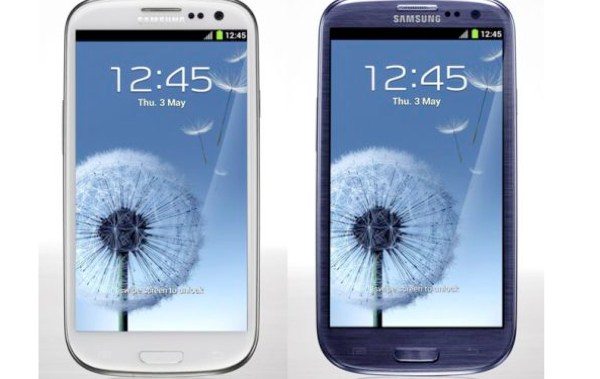 Next up we have the other handset heading to the top of the field, the Apple iPhone 5, an iOS device. This is not yet confirmed and even the name has not yet been finalized and so it could be the New iPhone or indeed anything else. As this has not yet been officially announced and specs and features are not yet confirmed, you may wonder why we're including this. Simply on past performances we know that the next iPhone will be good and we also know that it will be a huge seller. Rumored specs and features include an A5X or A6 processor, LTE connectivity, a larger 4-inch screen than the iPhone 4S along with higher resolution, iOS 6, higher capacity battery and also a step up in camera. To tie in with everything else we don't know so far for the iPhone 5 we also don't know a release date or pricing or carriers but we have include this because Verizon is pretty much guaranteed to carry it. Although many people had hoped to hear about it at WWDC last week we had said this seemed unlikely and a fall release is still the most widely-expected timeframe.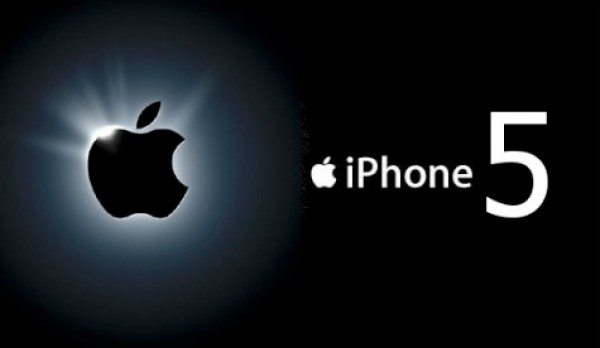 Next look at the LG Optimus LTE2, formerly known as the VS930. The name of this could yet be changed before launch and there is still no official release date but we do know that it will be carried by Verizon and was rumored for the summer. We also told recently how shipping boxes had been spotted for the U.S. so hopefully that's a positive sign for an imminent release. Specs that make this one stand out are 2GB of RAM and other inclusions expected are a 4.7-inch HD display, a 1.5GHz Snapdragon S4 dual-core processor, 2150mAh battery and of course 4G LTE connectivity and it will be running on Android 4.0 Ice Cream Sandwich. No price news on this one yet.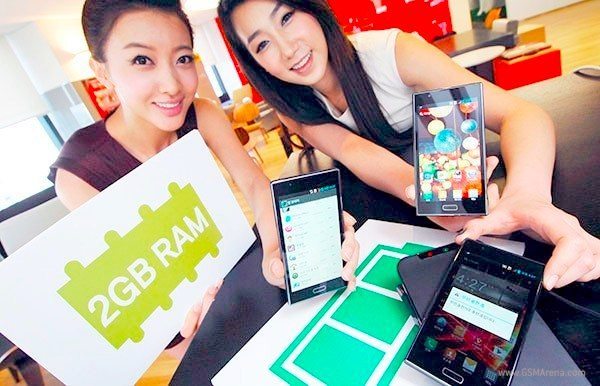 The HTC Droid Incredible 4G LTE is another smartphone much awaited on Verizon. We have an unconfirmed release date for this of June 21 and specs and features include a 4-inch Super LCD display, 1.2GHz Snapdragon S4 processor, 8GB of internal storage (expandable via microSD), 1GB of RAM, 4G LTE connectivity, HTC Beats Audio and Android 4.0 ICS. The expected price of this one is around $299 on contract.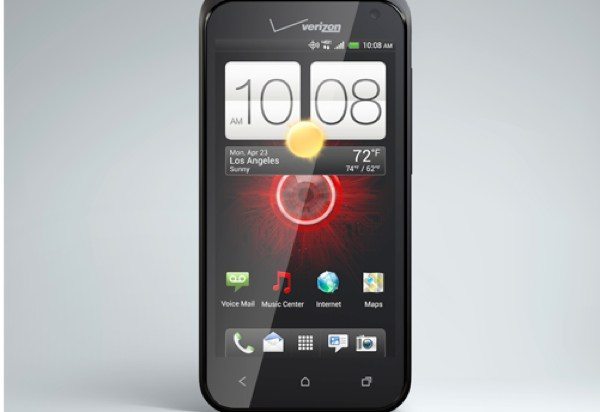 Another to consider is the Motorola Droid RAZR HD aka the Droid Fighter with rumored specs and features that include a 1.5GHz Snapdragon S4 dual-core CPU, 4.6-inch Super AMOLED HD display, 1GB of RAM, 4G LTE connectivity, 13-megapixel camera, 3300mAh battery and Android 4.0 ICS. There have been indications of a release soon but nothing solid yet although it will be here in the coming months. So far the price is not yet known.
That completes our look and we feel that all of these smartphones have a lot to offer. We believe these to be the cream of the crop of Verizon smartphones coming in summer and fall although more could be on the way that we haven't yet heard about. If you have any ideas for other upcoming Verizon smartphones that you think should be included then let us know by sending your comments. Have you decided on one of these smartphones as your next phone purchase? If so let us know which is your pick and why?