Latest Android 4.1 Jelly Bean update news for devices
Although many of you have devices that are yet to receive the Android 4.0 Ice Cream Sandwich update, the newest Android operating system 4.1 Jelly Bean was recently released and now you may well be wondering when your device may get a taste of Jelly Bean. We've been endeavoring to bring readers news on Jelly Bean updates as we hear it and now we thought we'd round up the latest news on the Android Jelly Bean update for various manufacturer's phones and tablets.
If you're one of the fortunate people to already have a device running Ice Cream Sandwich you're probably eagerly anticipating the software update to 4.1 Jelly Bean. The first device launched running it was the new Google Nexus 7 tablet and Google pledged that some of the first devices to receive the update would be the Samsung Galaxy Nexus and Nexus S phones plus the Motorola Xoom tablet. The Nexus S Jelly Bean update is already being rolled out to those devices on various carriers and many owners of those are already enjoying the benefits of the new OS. If you want to check out more about what 4.1 Jelly Bean will bring to your device then head to our previous article about changes and new features here.
Over on Pocket-Lint they've been keeping tabs on all the latest manufacturer statements about the Jelly Bean update so we thought we'd tell you the latest on what they have to say as well as the latest rumors. We'll start off with Samsung and in an earlier statement regarding the Jelly Bean update Samsung referred to the Galaxy S3 (S III) and also Galaxy Note when mentioning which devices might be eligible for the upgrade. Speculation later followed that the Samsung Galaxy S2 (S II) would also receive the update and the latest rumors of the last few days speak of the Jelly Bean update for the Galaxy S3 possibly beginning to roll out on August 29, the same date as the Galaxy Note 2 is expected to debut. It is not yet clear if the Galaxy Note 2 will launch with Jelly Bean but if not then an update is expected in the following months.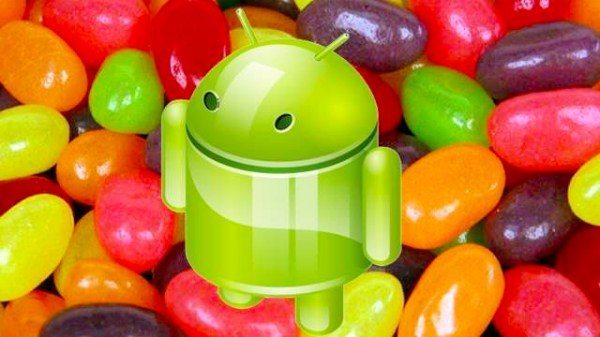 Next up is Motorola and although we already know that the Xoom tablet update is rolling out there has been no official further word on any other Motorola devices that may receive the update, such as the Droid RAZR or RAZR Maxx. If you have an HTC device then HTC has so far stated that the HTC One X, One S and One XL will all definitely receive Jelly Bean although a date has not been given. On August 10 HTC issued a 4.0.4 ICS minor update but there's still no news on when Jelly Bean may arrive.
Asus is the maker of the Google Nexus 7 tablet, which we mentioned previously as the first device launched with Jelly Bean. At the end of July Asus also stated that Jelly Bean will be heading to the Asus Transformer Pad, Transformer Pad Prime and Transformer Pad Infinity and is considering other devices that it may be made available for. No news yet on when these updates may appear but Asus points to its record of being one of the first to bring OS updates.
As far as Sony Mobile (Ericsson) is concerned the company has already confirmed that the update will NOT come to the Xperia Arc S or the Xperia Mini Pro. There's no further news yet on what devices will receive the update though we would expect that some Xperia devices will receive it. Finally if you're an LG device owner the manufacturer has not issued any guidance yet as to which of its devices will receive it, simply stating that its focus right now is to continue to roll out Ice Cream Sandwich.
Remember that it's very early days yet as far as the Jelly Bean update is concerned so don't be too worried if your device has not been mentioned by the manufacturer yet as one to receive the update. Over the next few months we expect to hear more on Jelly Bean update dates for various devices with more phones and tablets added to the mix and of course we'll continue to bring you news as we hear it.
Are you waiting to hear more about the Jelly Bean update for your device? Maybe you're one of the lucky ones who is already using it and could let readers know what you think as they continue waiting? Let us know with your comments.