HTC Droid Incredible 2 Android ICS 4.0.4 (RUU), not OTA
If you have the HTC Droid Incredible 2 you will be happy to know that there is a newly leaked Android ICS 4.0.4 RUU ROM available, this is not the OTA official version but it could mean it is on the way.
The leaked RUU is the Android Ice Cream Sandwich build that you can now download at your own risk, we do not recommend you download this version but then that is up to you, personally we would wait for the official OTA. This new update brings your HTC Droid Incredible 2 up to Android 4.0.4; the unfortunate part is that it only upgrades HTC Sense to 3.6.
This new ROM is near enough stock other than the pre-loaded busybox and root, it does contain removal of HTC linkify and removal of HTC spyware. You can see the full download and install instructions via XDA.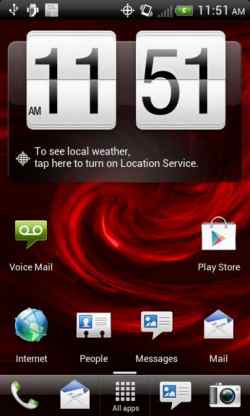 Main ROM information includes Android 4.0.4, Sense 3.6, 7.01.605.01 test-keys, Kernel 3.0.16 (insecure boot) and deodexed (userdebug). As said above it is basically stock because it has come from the RUU, there are exceptions and these include: rooted, busybox, kernel repacked to remove new htc /lib partition for use on all hboots, kernel repacked for ext4 vs ext3 and many more.
We here at Phones Review always suggest you download at your own risk, DO NOT forget to make a backup for obvious reasons, the creator of this HTC Droid Incredible 2 Android ICS 4.0.4 (RUU) does say that you may possibly get away without using the firmware update, which includes the newer radio, they do guarantee it will boot and/or other stuff working right.
If you do try the above please let us know how you got on, thanks.