NASA Android PhoneSat project to power satellites
It appears that the Android platform is the preferred platform of choice when it comes to outer space, as just like the iPhone and other Android smartphones before, NASA intends on sending the Google Nexus One Android handset up to space this fall as the brains behind a small nano-satellite, and will be at the heart of NASA's PhoneSat project.
According to an article over on iDownload Blog, PhoneSat is being constructed by NASA engineers, and is a 4-inch cube that has a budget of $3500 and uses off-the-shelf parts, and basically the Google Nexus One happens to have everything to power the PhoneSat that NASA is hoping will be an orbiting of tiny satellites.
Apparently the first version, PhoneSat 1.0 according to NASA "has a basic mission goal of staying alive in space for a short period of time," whilst plans for PhoneSat 2.0 are bigger, and will apparently have the new Google Nexus S running the show, and the satellite will feature solar panels to charge the smartphone, a 2-way radio to keep ion contact with ground controllers, and apparently the ability to change spatial orientation.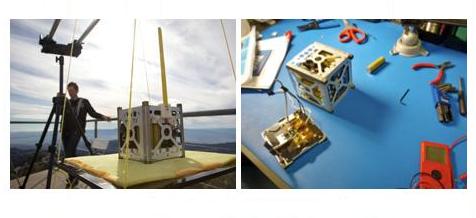 Word is NASA intends on launching three of the tiny Android powered satellites, two of PhoneSat 1.0 and one PhoneSat 2.0 sometime in the fall as part of a test of the Antares rocket. There is also no word on just why NASA opted for Android over iOS, but one reason could be there are more Android devices available that would fit their tiny budget.