Rovio turns tables on Angry Birds with new Bad Piggies game
Rovio basically took the mobile gaming space by storm when they delivered the hugely popular Angry Birds multi-platform game, and since then Angry Birds has garnered a huge following of gamers that simply love to destroy those green pigs and their habitats. However, it appears that it is time for those thieving green pigs to get their own back on the Angry Birds.
According to an article over on Android Authority, Rovio has begun hinting that gamers might soon be able to play as the pigs and take some bashing revenge on those Angry Birds by setting up Twitter and Facebook pages for what is presumed to be their next game, called Bad Piggies.
Apparently those pesky green pigs have even put out their very own press release from the King Pig office at Piggy Island, which basically lets the green pigs blow their own trumpet and fight their corner by concluding the release by stating pigs are awesome, whilst birds stink!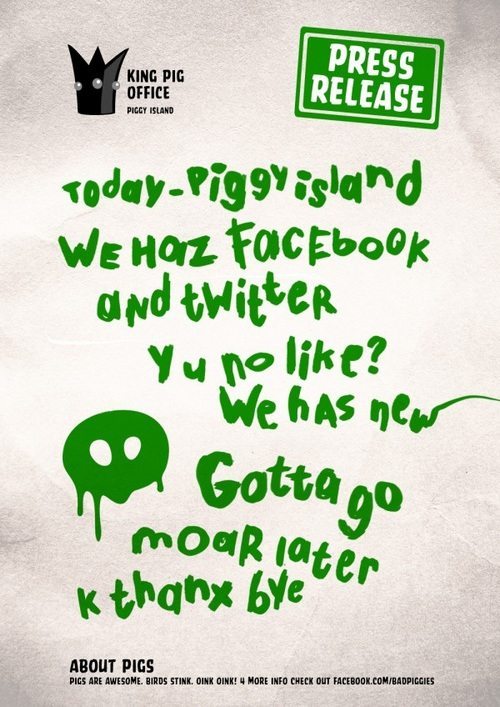 Not much other info is available at the moment, but it would appear that now that Rovio has started delivering hints about a new game taken from the pigs point of view, it shouldn't be too long before more information becomes available about the new pig inspired game, perhaps with the new pig take on the game, the user will get to steal those eggs and construct defences to fend off the Angry Birds, who know, but of course we'll pass on more as and when we hear.
What do our gaming readers think of this new take on the popular game, would you find it interesting to play as a green pig?