Mystery HTC and Motorola phones surface causes excitement
If you are one of the Android faithful that prefers Verizon as their carrier of choice, it appears that there could well be a couple of new Android smartphones coming to the Big Red at some point in the future, a couple of mysterious handsets that not much is known about thus far other than one is from Motorola whilst the other is from HTC.
According to the guys over at The Verge, they have discovered some images of what could be a new Android hero device from HTC. There isn't much to go on in the images, but the mysterious smartphone features red accents on the rails, something that is favoured by the Big Red, along with a Beats Audio logo.
The guys do say that the mystery device does seem to line up with a rumour that LG is making a 5-inch 1080p smartphone, which could possibly be destined for the Big Red, with the device showing up last month on a benchmarking site as the HTC6435LVW with a 1794 x 1080 screen resolution that could possibly be rounded up to 1080p, and a 1.5GHz processor that apparently outperformed the Snapdragon S4, so if this is that particular HTC device, Verizon HTC fans could gain quite and exciting device.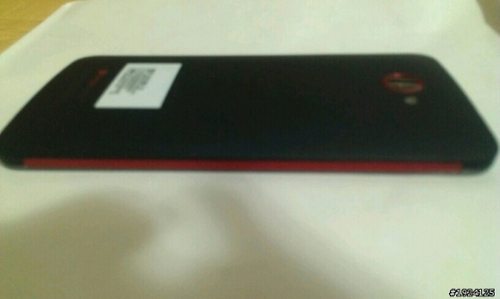 As for that mystery Motorola smartphone for Verizon, no images on that particular device just yet, but according to a report over on Bloomberg, a 'person familiar with the product' has stated that Motorola's next handset will feature an edge-to-edge screen and work on LTE, and is to be unveiled next week at an event.
That event is of course the one scheduled for the 5th of this month, which is Wednesday, and word is the mysterious smartphone will run a version of Android, so whether that will be Android Ice Cream Sandwich or Android Jelly Bean remains unclear.
According to the article, if true, the handset will be the most high profile handset Motorola has delivered since being acquired by Google, and will be one of the first 'full-screen' phones in the United States, by losing the black bezels around the touch screen.
Of course nothing else is know about either of these two smartphones just yet, but no doubt more evidence will surface in due course, especially if Motorola unveil that particular edge-to-edge device in two days time.
So there you have it, are any of our HTC or Motorola loving fans out there excited at the possibility of these two mysterious smartphones coming out to play?