T-Mobile iPhone 5 response phase 2
One of the major networks still waiting to get the iPhone is T-Mobile, and today we can report some very attractive news that may just put you on the edge of your seat. It is unfortunate that we may not see the name T-Mobile iPhone 5 up for pre-order, but then again there is a little glimmer of hope. This is where the "T-Mobile iPhone 5 response phase 2" comes into play for September 21st through October 1st.
We here at Phones Review have already reported about the "selling against the iPhone," and now the image shown below proves that T-Mobile is prepping its iPhone Response Phase 2, no one knows what Phase 1 is let alone Phase 2. This news is limited and it confuses us a little more if there will never be a joint partnership with T-Mobile and Apple, does this mean they have moved from "Against" to "Response" to bring your iPhone to T-Mobile?
T-Mobile is going out of its way to prove they are a worthy carrier and wishes to get the iPhone on board for its customers, for example take a look at the video we have provided for you. There is a man on a classic motorbike plodding along showing 3G speeds, and then a lady on a superbike passes him at great speeds showing the power of 4G speeds.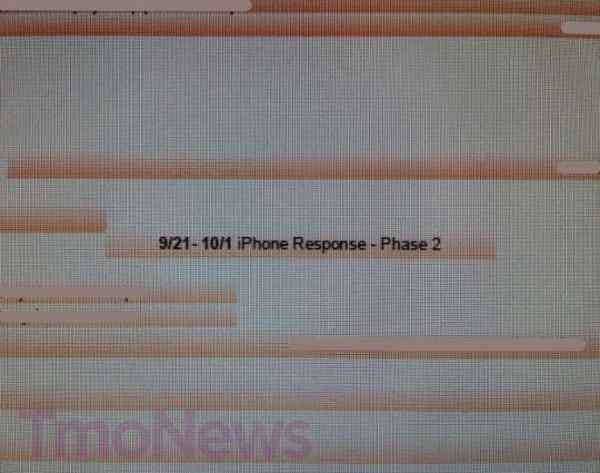 T-Mobile have flyers showing savings over AT&T by "bringing" your iPhone to T-Mobile and their rumored "all hands days" for September 21st and 24th and TmoNews are positive they know what it isn't. T-Mobile customers will be very happy if the iPhone 5 was available, if this does not happen then we believe and price drop on current phones such as the Samsung Galaxy S3 will be welcomed with open arms.
The source above has a mock-up advertisement showing the iPhone 5 and the Samsung Galaxy S3 side-by-side with the words saying: Do you love iPhone? Buy Samsung, Apple says that Samsung products are "Substantially the same" as their, with bigger screen, better performance, more feature, more free apps, lower price. Galaxy S3: the most amazing iPhone yet.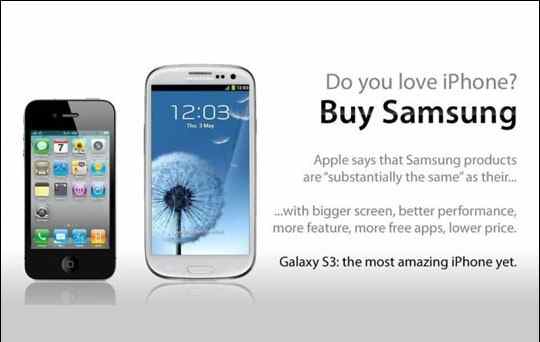 The photo that we explained above is only for fun and has been seen a lot over the net the last few days, do not shoot us in the foot. Moving on, apparently T-Mobile is planning to launch a new "Bring Your iPhone to T-Mobile" campaign offering iPhone customers into its stores, sounds good right?
Please let us know the answer to this question "Do you think the T-Mobile iPhone 5 will come to light, or do you think they will not even get a sniff of it?