Samsung Ativ S Windows Phone 8 seriously super
If you are a Windows Phone fan you'll probably already know that old Sammy unveiled their first Windows Phone 8 smartphone during IFA 2012 in Berlin, the handset called the Samsung Ativ S and will be the first of many Windows Phone 8 devices coming this year, and the Samsung Ativ S is seriously super.
According to an article over on the Windows Steam Blog, Sammy has done a great job packing the Samsung Ativ S with the latest technology, and although the Ativ S features a 4.8-inch HD Super AMOLED touch screen, making the device one of the biggest handsets on the market, the smartphone doesn't feel that large.
The reason the Samsung Ativ S doesn't feel that big is down to three reasons, firstly the device is seriously slim at 8.7mm , whilst secondly the bezel is what the guys call an 'oblong hemisphere', which basically means the bezel bulges out slightly whilst tapering acutely towards the back. Thirdly there is the weight and balance of the Windows Phone 8 smartphone, as the handset is solid but without being too heavy.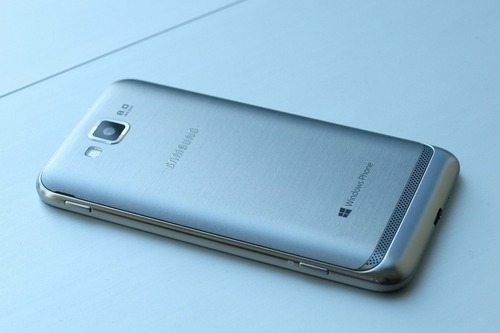 Spec wise other than that 4.8-inch touch screen, the Ativ S offers an 8 megapixel rear facing auto-focus camera along with a 1.9 megapixel front facing snapper, 1GB of RAM, 16GB or 32GB storage capacities, microSD expansion slot, a 1.5GHz dual core processor, Corning Gorilla Glass 2, and a 2300mAh battery.
As for when the Windows Phone fan might be able to pick up the Samsung Ativ S, Sammy hasn't revealed that little slice of information just yet, but does the Samsung Ativ S the Windows Phone 8 smartphone impress you enough to want to own the device?