HTC reveal One SU, One SC, and Dual-SIM One ST for China
HTC has lost a lot of ground recently to the likes of Apple and Samsung, and has been accused by some of releasing too many handsets without any focus on quality. The company itself said it would release better quality devices going forward, and now HTC reveal the One SU, One SC, and the Dual-SIM One ST for China.
The company has recently announced a special press event for September 19th and as the Android Authority is reporting this could be the beginning of a new era for HTC. There have been many leaks regarding the HTC One X+ along with a Verizon bound phablet, but currently none of these devices have actually been confirmed yet.
Today though three new HTC handsets have appeared that are destined for China with the HTC One SC being the quirkiest of the three. The mid-range handset features a 4.3-inch WVGA touchscreen display powered by a dual core processor clocked at 1GHz. There is also 1GB of RAM, 4GB of built in memory, five megapixel rear camera, microSD card port, and a 1,800 mAh battery. It will run the Android Ice Cream Sandwich operating system coupled with HTC Sense 4.0.
The HTC One SU meanwhile has a more traditional HTC look about it and also features a 4.3-inch WVGA display, and is also powered by a 1GHz dual core processor. The rest of the specifications match the One SC including the Android software its running with the Sense 4.0 overlay. There is a chance that these two handsets could also find their way into Europe at some point in the future.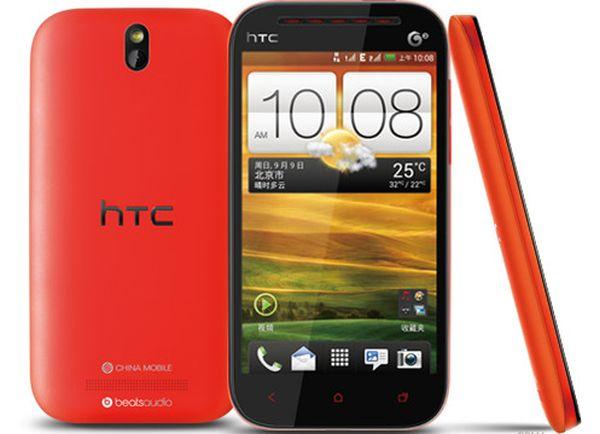 Meanwhile the HTC One ST is likely to be a China exclusive handset as this has the same specifications as the other two handsets, but this will be a dual-SIM device. The ST does look a little on the cheap side though with its rounded edges, but it may be available in a number of colour options including a snazzy red. All three of the handsets are on the HTC website but without any availability or pricing.
Do you like HTC smartphones?