iPhone 5 release will prompt Chinese Firm to Sue
Apple and Samsung have had a major headache the last few weeks with legal troubles, so much so that Samsung has to pay Apple a staggering $1 billion in restitution, this is what happens when patents get violated. After this great battle between the two firms a Chinese company has stepped forward in the hope to sue Apple if they release the iPhone 5.
Samsung is apparently appealing the decision, stating that they did not steal anything from Apple, we will keep you posted on this one, so lets get back to the Chinese firm wishing to sue Apple.
Apple will be hopefully announcing the new iPhone 5 on September 12 6PM UK time, but the Chinese tech company who is launching the new Goophone I5 that was built using the leaked specs of the iPhone 5, are hoping to Sue Apple for patent infringement.
Many consumers may find this a little odd considering in China there is no copyright law, does this mean no one can sue the Chinese for copyright but they can sue anyone else, does this apply in patent infringements? Many photos, videos and articles have been leaked online suggesting what the iPhone 5 will look like and what it will feature, this is when the Chinese firm decided to build the Goophone I5 that comes running the Android operating system that looks a lot like iOS.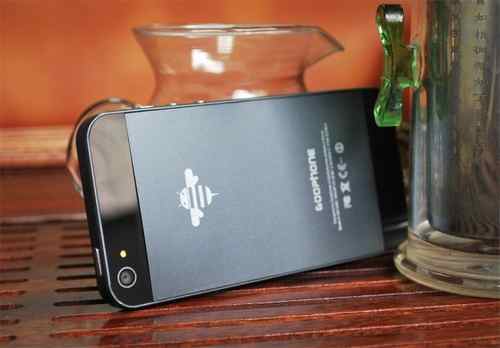 Goophone claims that they have patented the Goophone I5 in China and if Apple tries to release the iPhone 5 in China as well then Goophone will sue them for patent infringement. This is very funny indeed for a clone to sue the original; one commenter over on Yahoo News mentions "Is this the new future where the clone sues the original".
Please let us know what you think about "iPhone 5 release will prompt Chinese Firm to Sue."