Samsung Galaxy S3 Jelly Bean update may start this week
The official Android 4.1 Jelly Bean update for the Samsung Galaxy S3 (S III) is hugely anticipated and we've been bringing readers all the latest developments on when this might appear. Samsung recently told how it would arrive soon, some time this month in fact. Today we have learned that in fact the Galaxy S3 Jelly Bean update may start to roll out as early as this week for some, although those in the U.S. may not receive the upgrade until later in the month.
We know from comments to our previous Galaxy S3 Jelly Bean articles just how many of our readers are eagerly waiting for this latest Android update and we'd be interested to hear from any readers who get the official update over the next few days or so. A few days ago we told how there have been unofficial Jelly Bean leaks for the Galaxy S3 but we know that the majority of people will feel safer waiting for the official update to arrive. Although Samsung has never given an exact date for the update we now hear that Jelly Bean will begin rolling out this week.
This information came to us in an article on GforGames, sourced from SamMobile and although the details of the Jelly Bean rollout starting this week seem pretty sure, it is not clear which regions will see the update first. GforGames suggests it's not likely to be the U.S. first while SamMobile actually says the update for the American Galaxy S3 won't come until the end of this month. SamMobile has often been a reliable source for Samsung-related news and their actual words were that the update would start "next week". However bear in mind that their report was actually a few days ago and that of course means that we should start to see the first signs of Jelly Bean arriving for the Galaxy S3 this week.
While you wait you may be interested in a preview of Jelly Bean for the Galaxy S3 courtesy of GSMArena. They've been testing out Jelly Bean on the device using leaked ROM's and give a comprehensive look at what you can expect from the official update. There's a whole rundown on the new features such as Project Butter and Google Now and the user interface, synthetic benchmarks, web browser, camera and video recording and apps and services are all looked at in detail.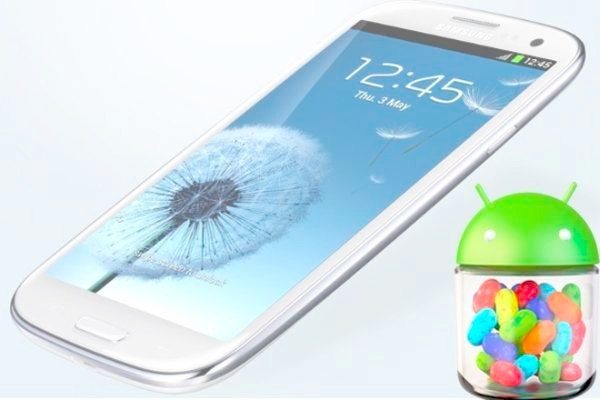 The conclusion feels that this is a big upgrade for the Galaxy S3 with plenty of new improvements and features that are worth having and that will really enhance your Galaxy S3 experience. You can also see a video showing Jelly Bean on the Galaxy S3 below this story. We're really interested to hear what our readers have to say about the news that Jelly Bean looks as though it will begin rolling out for the Galaxy S3 this week and would really welcome your comments on this to share information with other readers.
If you are one of the lucky ones to receive the official update first then perhaps you could let us know your region or variant so that we can get an idea of where it hits first? If you're in the U.S. are you disappointed by the news that the Jelly Bean update may not arrive for your Galaxy S3 until the end of this month?