iPhone 5 upgrade, sell with O2 UK not Apple
So the new iPhone 5 will hopefully get its announcement this coming Wednesday, hundreds have already had their iPhone 5 invitations for the Apple 2012 event of the year. Millions will want to buy the next-generation Apple smartphone and the same thing arises every year about upgrading, we have looked into the iPhone 5 upgrade this year and we suggest that you sell your current model with O2 UK and not Apple Recycle program.
There are many online sites where you can now sell your current iPhone to get as many pounds as you possibly can to go towards your brand new shiny spanking hot iPhone 5, the best two sites includes 'O2 Recycle' and 'Apple's Mobile Recycling Program'.
We will not list all prices for all different iPhones, we will give you an example based on just the Black or White iPhone 4S 32GB. We visited the 'Apple Mobile Recycling Program' and followed the onscreen instructions, the brand the make and model and a few little questions and Apple offers you GBP £255.00, but the good news is you can get an extra £20 if you use the O2 UK Recycle set up, yes O2 is offering a cool GBP £275.00.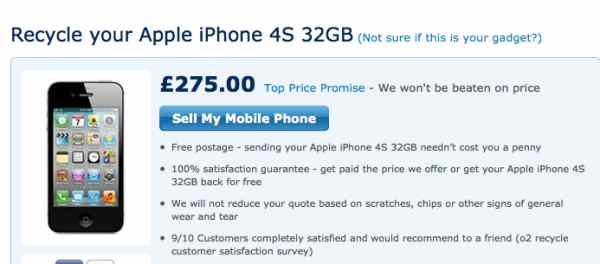 So for the same smartphone same GB and there is a 20-pound difference, we know who we would choose, money is money and the more you can get to put towards the iPhone 5 the better in our eyes. Prices do vary dependent on what model smartphone you are selling so please keep this in mind, but O2 generally offer the better price.
It does not matter if you are still in a contract state, you can still sell your phone back to the named companies above and then put the rest of the money towards the new iPhone 5. Obviously this only applies to those that are impatient and cannot wait until their contracts run out, yes we have all been there sitting patiently and excited about a new phone. All your friends have the new smartphone and you still have around 6 months of contract running before you are eligible to upgrade.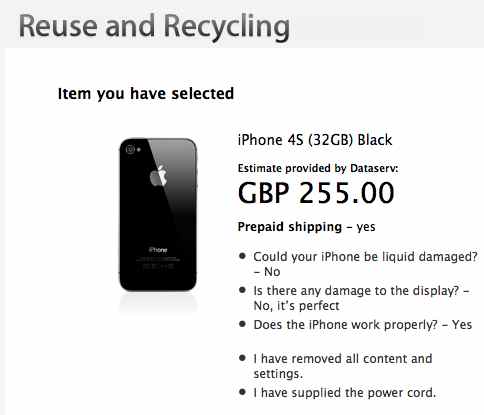 So, will you use Apple or O2 to sell your smartphone so that you can put the money towards the new iPhone 5? Expected to be announced this Wednesday 6PM UK time