MG portable Android gaming console to excite kids
I'm sure parent with kids know that more often than not when their child becomes bored they ask to use the parent's smartphone or tablet so they can play games to pass the time, and this can sometimes become a tad annoying to say the least. However what if there was a potable Android gaming solution for kids that could give your child access to Google Play games and apps?
Enter the MG Android based portable gaming console for kids, a Kickstarter project that hopes to get off the ground, and has been designed to be an affordable device for kids between the ages of 5 and 19 years. The MG sports a 4.-inch touch screen and connects via WiFi, whilst featuring an ergonomic design with rounded ends and ideal for two-thumb gaming.
And with Google Play offering over 60,000 Fremium games including all the major gaming houses the kids will have hours and hours of gaming fun, whilst giving parents keep control over what their kids do on the net by way of a 'Trust and Verify' approach, with a propriety notification function called 'Remote Trust,' that lets parents set up and view their child's activity.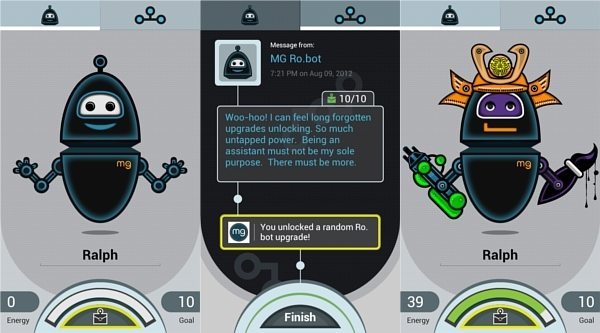 Of course parents also worry about the bills attached to such devices, and as such MG has partnered with BillMyParents, to deliver an integrated 'digital wallet' functionality with the MG that enables a parent to load up a specific reloadable debit account for their teens.
Sp0ec wise the MG sports that 4-inch WVGA touch screen along with 1GB RAM, 4GB internal storage, microSD expansion, a 1GHz TCC8925 Cortex-A5 processor, a 1.3 megapixel camera, accelerometer, gyroscope, compass, stereo headphone jack, WiFi, runs Android Ice Cream Sandwich, and has an 1880mAh battery.
Currently the MG project is looking for a funding goal of $950,000 to get off the ground and has thus far garnered $32,153 and has 17 days to run, and we have a video for your viewing consideration below, so don't forget to check out the footage, and if you feel the MG is something you might be interested in, you can make a pledge by hitting up Kickstarter.