Motorola Droid Razr M UK release lacks Snapdragon
As you probably know, last Wednesday Motorola and Verizon unveiled the new Motorola Droid RAZR M smartphone at their event in New York, and as you probably know, the Motorola Droid RAZR M for the Big Red comes packing a 1.5GHz Qualcomm Snapdragon dual core processor. However when the Android smartphone comes over the pond to the United Kingdom, things change slightly.
Apparently Motorola has confirmed to Pocket-lint that the Motorola Droid RAZR M will receive a name change when it comes to the United Kingdom, although just what the Android Ice Cream Sandwich handset will be called in the UK hasn't been mentioned.
Along with that name change, the Motorola Droid RAZR M will also lose that 1.5GHz Qualcomm Snapdragon dual core processor, and will instead come to the United Kingdom with an Intel chip of some description inside.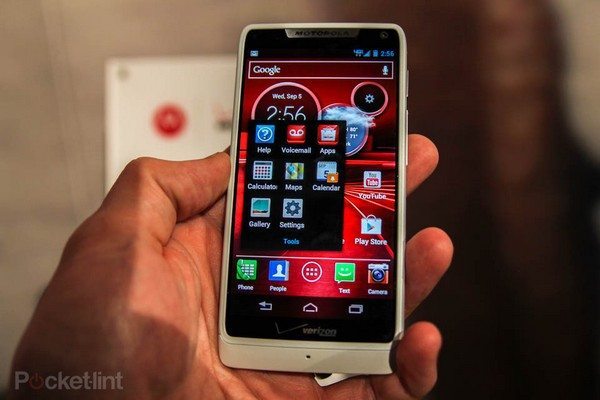 However, the Motorola Droid RAZR M for the UK will still retain the same form factor as the US version, with that larger display that is a tad bigger than the iPhone, along with its Gorilla Glass, Kavlar back and aluminium frame, and an almost non existent bezel.
Apparently the guys, when at the event, asked whether the Droid RAZR M would be coming to the United Kingdom and a spokesperson responded with yes it would, but would not have the Qualcomm Snapdragon processor, but the form factor will be the same.
Motorola has also confirmed by way of sending out invites to an event, that the company will be launching a new device with Intel inside on the 18th of this month, with the invite hinting the device would sport an edge-to-edge display, so one can guess which device that would be.
So there you have it, there will be a couple of changes with the Droid RAZR M once the device hits the UK, but will we know more in just over a week's time.