New Carmageddon & NFL Kicker 13 apps worth a look
If you are a gamer on the iOS platform, a couple of new games recently hit the App Store that look to be worth at least a look if you are into NFL football or car racing games, and those new games are called NFL Kicker 13, which it touted as the ultimate kicking game, and Carmageddon is a game that lets the gamer use the once in a lifetime empty 405 Freeway.
So lets find out what both of these new iOS games offer the gamer, kicking off (no pun intended) with the NFL Kicker 13 app for the iPhone, iPod Touch and Apple iPad, an app that delivers all 32 official NFL teams, along with all new 2012 uniforms and equipment.
The NFL Kicker 13 app for iOS devices enables the gamer to kick field goals like a pro NFL player, perform coffin corner punts, customise your jersey with number and name, upgrade your stadium, compete against your Facebook friends, has a live NFL news feed ticker, and an XP level up system based on the gamer's kicking skills.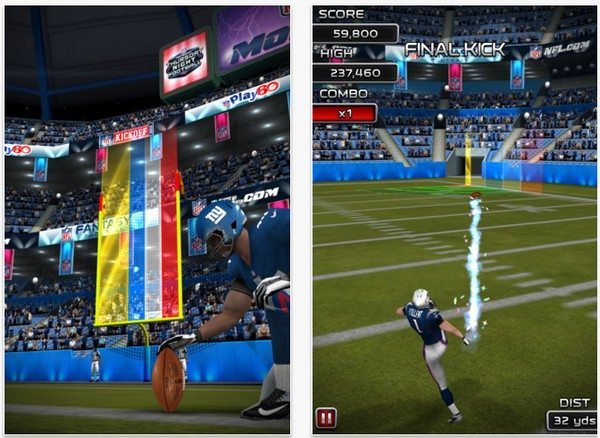 The NFL Kicker 13 game offers addictive gameplay along with the ability to unlock classic and alternative team uniforms, official equipment and even cheerleaders, and for those that have not yet grabbed the NFL Kicker 13 app you can download the game from iTunes at a cost of $0.99 (£0.69p UK).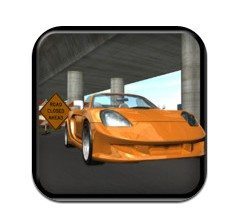 Then we have the Carmageddon app for the Apple iPad only, a caring game that features 23 differing vehicles including sports cars and buses, with fully upgradeable cars, realistic car physics including drifting and traction control, and three race modes, typical race, duel and elimination.
The Carmageddon app for the iPad also features a career mode so the game can earn cash to buy new vehicles, with in-app purchases to upgrade cars quickly, and Game Center leaderboards. Basically Carmageddon lets the gamer race on the 10 mile section of the 405 Freeway when it was closed back in 2011.
For those that haven't yet purchased Carmageddon for the iPad, you can download the app to your slate at a cost of $1.99 (£1.49p UK) by hitting up iTunes, and if any of our iOS readers are playing these games feel free to let us know your opinions on the games by dropping us a line to our comments area below.