Subscribe to C Spire Wireless Motorola Photon Q & SGS3
If you are one of the Android faithful over in the good old US of A and your preferred carrier happens to be S Spire Wireless, and you have had your eyes on the Samsung Galaxy S3 or perhaps the Motorola Photon Q smartphones, then you might just like to know that C Spire Wireless has now added the Android devices to their line up.
According to an article over on Android Authority, word that C Spire was to add the Samsung Galaxy S3 to their line up of 4G LTE enabled device came back in June, however C Spire has now added the Motorola Photon Q to that LTE line up of Android powered devices.
As you no doubt know, the Motorola Photon Q has been available for a while now, and commands a price tag of 200-bucks along with the usual two-year agreement, but the Samsung Galaxy S3 isn't quite available from C Spire yet, but if you are interested in picking up the Android Ice Cream Sandwich handset, you can pre-register for more information opn the handset.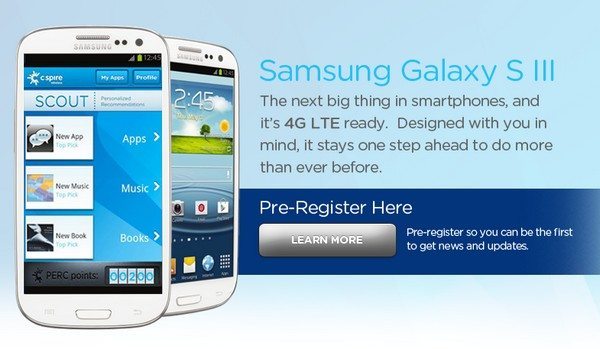 However, as of this time, C Spire 4G LTE coverage is somewhat on the scarce side, with availability in McComb and Greenville Mississippi, although other markets will follow suit, including Brookhaven, Meridian, Tupelo, along with 6 NE Mississippi communities in Prentiss and Lee counties, whilst people in Hattiesburg, Petal and Yazoo will all gain 4G LTE coverage soon.
Just in case you may have forgotten, the Motorola Photon Q sports a 4.3-inch ColorBoost touch screen along with an 8 megapixel rear facing camera, a 1.3 megapixel front facing camera, a slide out QWERTY keyboard, and 1.5GHz Snapdragon S4 dual core processor, whilst the Galaxy S3 offers a 4.8-inch Super AMOLED touch screen along with an 8 megapixel rear facing camera, a 1.9 megapixel front facing snapper, and a 1.4GHz Exynos quad core processor.