NexPhone smartphone project that becomes a full PC
In the mobile space everyone would like their smartphone to to be able to carry all their content and then be able to connect to all their other tech devices such as tablet, computer, laptop and such, and use cloud services for syncing their content; however there is currently a project running called NexPhone, which is a smartphone that becomes a tablet, laptop or computer.
The NexPhone is a project currently running on Indiegogo, that is a smartphone that becomes a full PC by way of using Ubuntu for Android software, and the NEX series will apparently feature affordable options for docking the NexPhone to peripherals such as a wide screen monitor, tablet or laptop.
So basically docking the NexPhone with the NexTablet give you a larger display for reading ebooks, magazines, and web browsing, and when the smartphone is docked with the tablet, the slate uses the handsets internet connection and thus the user only requires one data plan for both services.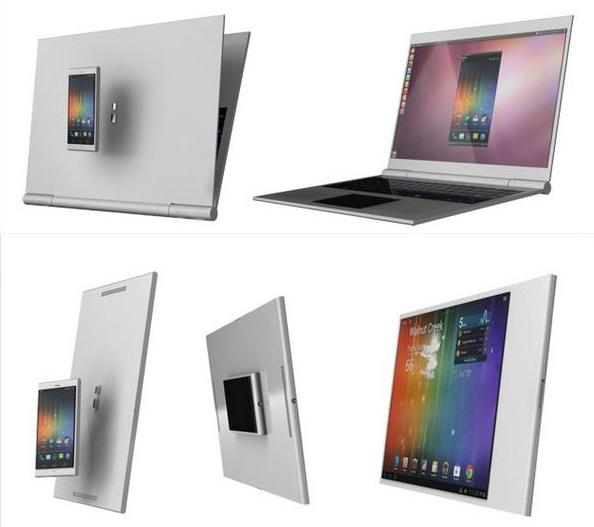 They even have expected pricing for the devices, the NexPhone plus NexDock has a price tag of $449, the NexTablet Dock $149, the NexLaptop Dock $199 and the NexMonitor Dock with keyboard and trackpad $199.
According to the guys the NexPhone features a truly new iconic design, and the project is currently looking for a funding goal of a hefty $950,000 to get off the ground, and has thus far garnered $1,074 in pledges with 61 days remaining to run.
We of course have a video for your viewing consideration below that explains what the NexPhone is all about, so don't forget to hit that play button and check out the footage, and if you feel the NexPhone is something that you would like to see become a reality, you can make a pledge to the project by hitting up the Indiegogo website.
What do our readers think of the NexPhone, would you like to own one if they ever make it to the mobile space?