Samsung Captivate Glide Android ICS update expectations
For those over in the good old US of A and own the Samsung Captivate Glide (SGH-i927) smartphone, that have been patiently awaiting the arrival of the Android Ice Cream Sandwich update for your handset, you might like to know that the Android 4.0 update is now available for the Samsung Captivate Glide by way of Samsung Kies.
Samsung has posted an article on how to update your Samsung Captivate Glide to Android Ice Cream Sandwich for those that aren't too sure how to grab the update, and of course you will need to backup all your date before downloading and installing the Android 4.0 update on your handset.
As you probably are aware, the Android Ice Cream Sandwich update makes common actions more visible and enables the user to navigate with simple gestures, and delivers a new polished and modern feel user interface with home screens now having new items such as widgets, wallpaper, and applications all reset to default.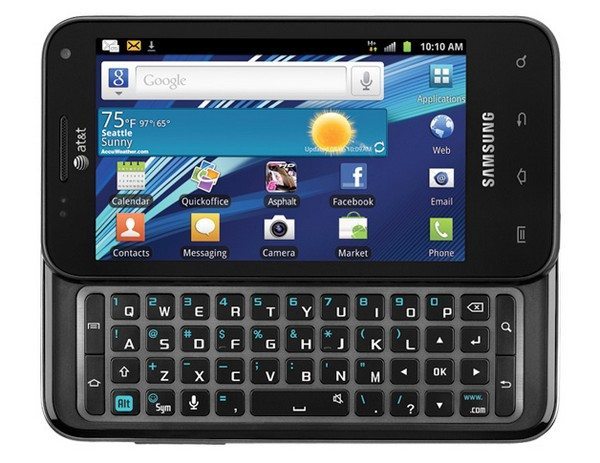 After the Android ICS update the app menu sorting, home keys, and folders will be reset, and downloaded apps will be preserved, contact groups and all contact will remain, but contacts within the contact groups will be removed. Email accounts which were added as a Samsung premium account or Social Hub will also be removed, whilst music settings and playlists will be reset, although paired Bluetooth devices will be removed during the update.
The SIM card or external microSD card can be kept installed during the update, but if you wish you can remove them from the device beforehand and reinstall after the update is complete.
So there you go, what is expected after the Android Ice Cream Sandwich update just in case you wasn't aware, and of course if your experience any problems with the update feel free to let us know by dropping us a line to our comments area below.