500,000 Vodafone nano-SIM cards ready for new iPhone
With the arrival of the new iPhone, which is expected to be unveiled by Apple later today, the iPhone 5 will use a new nano-SIM card, which is said to be some 40 percent smaller than the microSIM card, and obviously those carriers that expect to offer the iPhone 5 are stocking up on those nano-SIM cards.
According to an article over on 9to5 Mac, Vodafone UK has confirmed via their website that the carrier has 500,000 iPhone 5 nano-SIM cards already to go, along with posting images of the new nano-SIMs,and noting the 'first devices have now been announced.'
According to Vodafone the nano-SIM cards are so tiny and slim users may have to use tweezers to handle them, but you can imagine the extra space attained inside the handset with using these nano-SIM cards, and Vodafone now has 500,000 of the new nano-SIMs in stock that measure 12.3 x 8.8mm.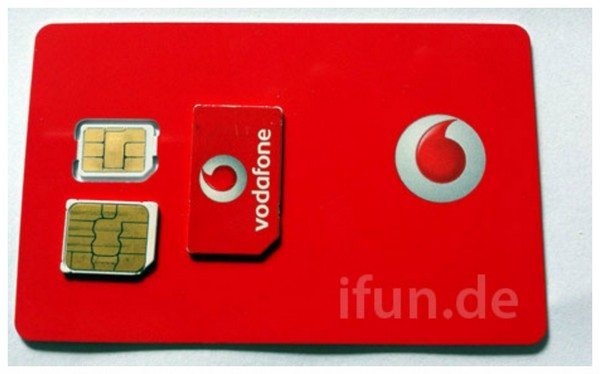 Apparently the first new iPhone nano-SIM was spotted at T-Mobile partners in Europe, and now German website iFun is reporting Vodafone Germany also has stock of the new nano-SIM cards ahead of the launch of the iPhone 5, and is ready to ship in the next 24-hours.
So basically there you have it, you at least now know carriers will have the new nano-SIM cards readily available once the iPhone 5 sees release to the mobile space, but just be prepared to have those tweezers at the ready sop you can put the minuscule thing into the iOS smartphone.