Assassins Creed Utopia strategy simulation mobile game
There's good news today for those of you who enjoy gaming on your mobile devices as the Assassin's Creed: Utopia strategy simulation mobile game has just been announced. Ubisoft has developed the game for the iOS and Android platforms and it's anticipated that the release will occur in Winter 2012, possibly at the same time as the launch of Assassin's Creed III on October 31st.
The Assassin's Creed series of games has been very popular and fans will be pleased at the upcoming mobile game that continues the series about a seemingly never-ending secret war between Assasins and Templars. Where Assassin's Creed: Utopia differs from other games in the series is that rather than about running on buildings and killing, this game focuses on the influence of the Assassins in history and how the original thirteen colonies of America were formed.
Players will create and manage cities beginning from a colony built in the 17th century right through to 150 years later. Although the game may appear in the App Store and Google Play at the same time as Assassin's Creed III for the Xbox 360 and PS3, Producer Andreane Meunier states that "There are no links between the games. But the narrative will lead into the AC3 narrative, since it's a kind of pre-era to the Assassin's Creed 3 era" according to Tech 2, sourced from Eurogamer.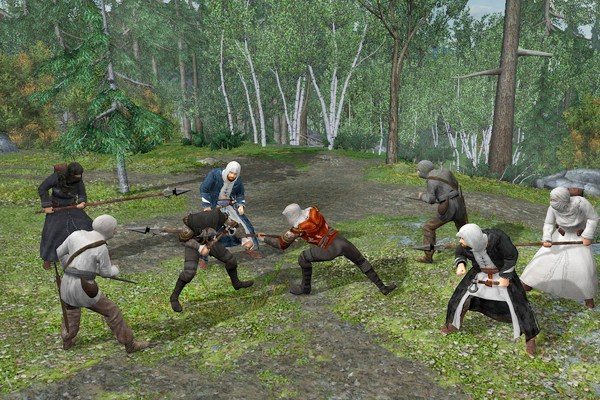 Other elements of Assassin's Creed: Utopia include the ability to use the 'New World's' first Assassins in 3D battles against your friends and also to play limited time epic battles and use them to help beat the enemy. We'd really like to hear your thoughts about Assassin's Creed for iOS and Android devices and whether you've decided you already want this game.
What is it that you enjoy about the Assassin's Creed series? Does the idea of the strategic and building side of this game appeal to you? Send your comments to let us know.