New iPhone iOS 6 improves Map experience, bye Google
Today we should all get to hear all about the new iPhone 5 and of course what iOS 6 has to offer the iOS faithful, although most of what iOS 6 will feature has already been revealed, and one of those new iOS features means Apple will be saying goodbye to Google when it comes to Maps, as iOS 6 brings Apple Maps to the game.
Thus the folks over at Apple Insider have posted an article on Apple Maps in iOS 6, which says that one of the novel features with Apple Maps in iOS 6 is directions can continue in the background, and not only will iOS 6 put up the standard 'click to return' banner for the Maps app but also shows live 'street view' turn-by-turn directions visible from the app the user is currently using.
This new feature in Maps enables a driver to exit Maps to check on email, play music, and text whilst still receiving updates on upcoming turns along the route, although obviously drivers shouldn't text when driving as it is dangerous.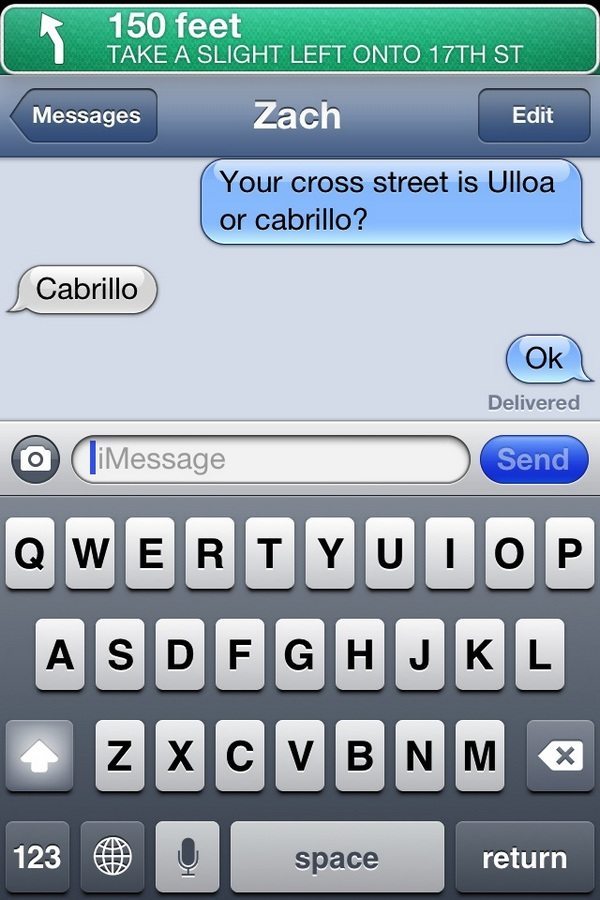 The guys say that although something similar could be done with standard notifications, the 'direction signage' badge in Apple Maps is new to iOS 6, but lacks the app icon that is typical of standard banner notifications, and thus allowing for extra screen space for the information.
The guys suggest that this iOS 6 feature might become something 3rd-parties could exploit to deliver a similar type of long term location based or urgent updates much like the way the iPhone voice call-style background banners were opened to 3rd-parties when Apple released support for background multitasking in iOS 4.
So what do our iPhone toting readers think about Apple ditching Google in favour of their own Maps feature?