Conan promotes new Amazon Wendell tablet: video
In the tablet space there's always room for another small cheap tablet, and Amazon is hoping to grab quite a bit of the tablet space with their new Amazon Kindle Fire HD that offers quite a bit of bang for your buck as its price tag of 199-bucks. But there's always room for a cheaper tablet right?
Well what about an Amazon tablet that cost just 5-bucks? That's what the new Amazon Wendell will cost you, that is of course if it were real, but it isn't it's a joke tablet video that comes our way courtesy of the guys over at Phone Arena by way of Team Coco, and has Conan O'Brien promoting the Amazon Wendell tablet.
The footage pokes a bit of light-hearted fun at the Amazon Kindle Fire slates, with the Amazon Wendell, but one does have to say it is mighty funny, and all done in good fun.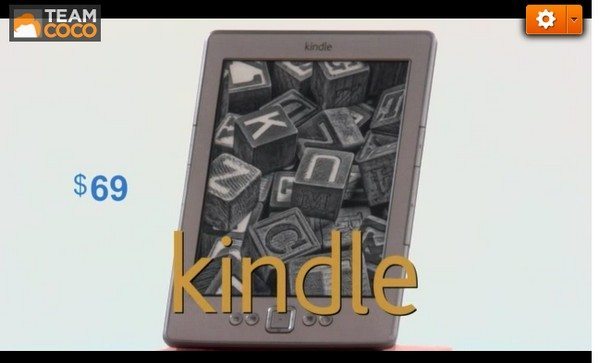 The footage kicks off with Conan saying Amazon is steeply discounting the new Kindle to undercut its biggest rival the Apple iPad, and as such Amazon has released an even less expensive product, the new Amazon Wendell tablet.
The Wendell, which will show up at your house whenever you need him, can read e-books, play games and even help with homework.
Anyway I have no wish to spoil your viewing enjoyment of the video, so I'll leave it right there and let you head on down to mash that play button so you can have a good laugh…enjoy.