Buy New Apple EarPods and hands-on Experience
At last the Apple iPhone 5 was debuted yesterday, finally answering all of the questions regarding what it would deliver. Initial impressions have been positive and as well as the new iPhone Apple also introduced its new EarPod headphones that will replace the old earbuds that were often criticized. Today we want to give you some details on how buy the new Apple EarPods as well as news from a hands-on experience with them.
Shortly after the Apple event yesterday we gave some information about the new EarPods and noted that they will be bundled with the iPhone 5 as well as the new iPod touch and iPod nano. Alternatively they can be purchase as a standalone item from Apple. When the new EarPods were first leaked we told how they were touted with having a much better natural fit to the ear and would therefore be much more comfortable. This seems to be backed up in a hands-on experience where they were described as no problem to keep in place as well as more secure. However it was also noted that custom-molded buds or a foam or rubber tip would feel even more secure.
The hands-on look/hear came from SlashGear who call them a "solid improvement" on the previously bundled earbuds that could also be purchased separately for $29. The new EarPods can be purchased now for the same price, which seems pretty good considering the enhancements made. A feature of the new EarPods is three different apertures for the sound, evident at the tip and also around the pod casing.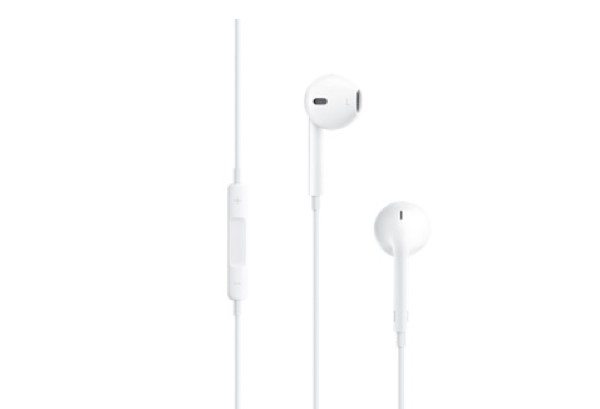 As far as audio quality goes SlashGear felt they needed more time to judge properly but did point out that even amid the noise at the Apple event they could hear an improvement, particularly with stronger bass, although they did notice from observing others testing them that there was some noise overspill. The Apple EarPods with Remote and Mic do come with the iPhone 5 as we previously said but if you want to purchase them separately you can do so. The Apple Store US here has them for sale at $29.00 while at the Apple Store UK they are priced at £25.00 and the product pages also give full compatibility information.
We'd like to know your thoughts on the addition of these new EarPods bundled with the iPhone 5. Did you dislike the old earbuds that Apple previously supplied with the iPhone? Maybe you feel that anything must be an improvement on the earbuds? Let us know with your comments.