Edmodo app to connect teachers and students
If you are a student that wants to keep in touch with your teacher, and likewise visa-versa so you can share assignments, ideas, events, files and whatever else then probably the easiest way to do so is by using a mobile app, and if you are on the iOS or Android platform you might like to consider using the Edmodo app, which has recently seen an update.
The Edmodo app is for the iPhone, iPod Touch, Apple iPad and Android devices, and offers a way for student and teachers to stay in contact to share information such as last minute alerts for students, whilst teachers can keep tabs on recent assignment submissions, whilst students can view and turn in assignments, and check on latest grades.
The Edmodo app for iOS and Android is built on a microblogging model, and class discussions can be conducted securely both outside and during school hours, and when a teacher or student shares a link or file they can add a message that explains the content.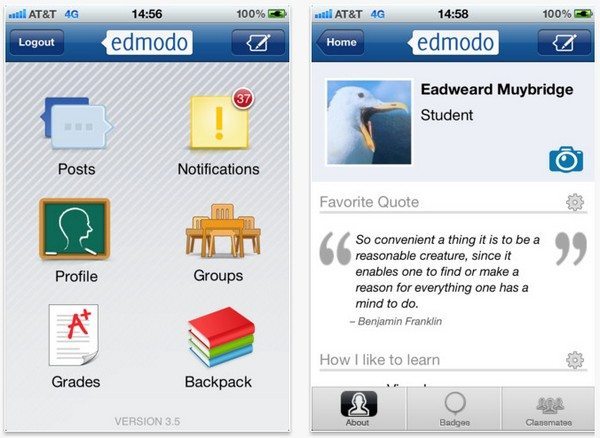 The Edmodo app has recently been updated to include the ability to upload a picture to your student profile from your device, push notifications, a subdomain login, the ability to add attachments when creating a new message, nd several minor improvement along with bug fixes.
For those on the iOS platform that are not yet taking advantage of what the Edmodo app has to offer, you can download the application to your iPhone, iPod Touch or Apple iPad running iOS 4 or above by heading on over to iTunes where you can grab the app for free.
Likewise, for those students and teachers on the Android platform that would like to take advantage of the Edmodo app, you can grab the app for free by hitting up Google Play.